Hosted by Vibe | 21 November 2023 from 6 – 8 PM | The Shed, Baltic Creative, Jamaica Street, Liverpool
The Merseyside based youth charity Vibe is launching a volunteers hub where people from all different backgrounds with a diverse range of skills and expertise can come and volunteer for the charity.
The hub will be a dynamic, co-ordinated and active pool of volunteers that will be deployed across the charity in lots of different ways and they invite you along to the first meeting to find out more.
For more information, please contact Sianette on Sianette.owens@vibeuk.org.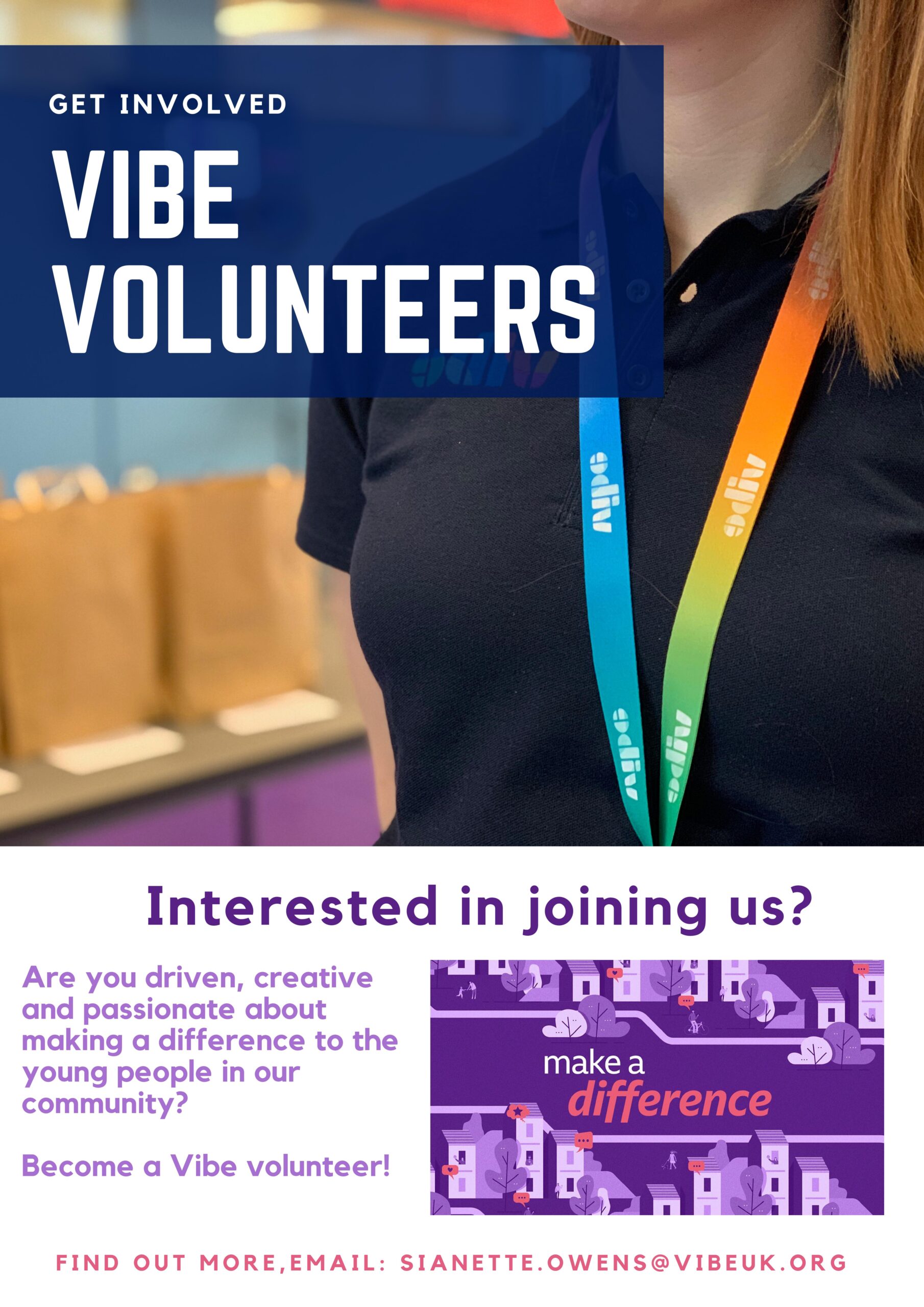 Back to calendar