In August 2022, NHS Cheshire and Merseyside launched their Health and Wellbeing Fund for Voluntary, Community and Social Enterprise Organisations in Liverpool. The fund aims to provide support for individuals in Liverpool communities who experience health inequalities and to improve how the NHS and VCFSE sector collaborate to support health and wellbeing.
The fund is part of the city's health strategy, One Liverpool.
The following organisations were successful in securing funds for their projects:
Asylum Link Merseyside
"LASAR-WB Liverpool Asylum Seeker And Refugee Well Being"
Asylum Link Merseyside is a drop-in centre for Refugees and People Seeking Asylum. This project is delivered in Partnership with the Merseyside Refugee Support Network (MRSN) which is housed in the same building as St Anne's Centre in Wavertree.
There are regular weekly activities with a Tuesday Bike Club and Wednesday Allotments. They have a monthly indoor climbing club, with a separate LGBTQ+ climbing session. Other planned activities such as beach and canal cleans, visits and walks, tree planting sessions and Pen Pals writing projects will run at discrete points across the year.
General access to ALMs services such as ESOL classes and casework services forms part of the work. MRSN provide 1-to-1 refugee casework support for Move On and access to Community Champions Health assistance. Both organisations take part in Community Health programmes such as access to covid vaccinations and diabetes awareness.
Contact details
Asylum Link Merseyside:
Phone: 0151 709 1713 (Ask for Emma or Rory)
Email: ActionAsylum@asylumlink.org.uk.
Merseyside Refugee Support Network Services:
Phone: 0151 709 7557
Email: info@mrsnliverpool.org.uk.
Bridge Community Centre
"The Branching Out Project"
Bridge Community Centre provide a wide range of different well-being activities, education and training. With opportunities such as volunteering, in-house ground training and employment support, they encourage participants to move forward in life.
All services are devised on a person-centred basis, where they develop and adapt plans to the needs of the individual participant, to support their mental health and physical well-being and provide vocational skills opportunities. They aim to support the most vulnerable and reduce isolation among local families and communities.
The Branching Out project will work with individuals to identify their personal needs and develop individual tools to improve self-worth and empowerment. They work closely with individuals throughout their journey, as well as with other local organisations, to ensure individuals' journeys are successful, leading to a healthier, better existence, a positive mental attitude and improved prospects in life.
Contact details

Chinese Wellbeing
"Brain Health Awareness and Culturally Appropriate Dementia Support Services for Individuals and Family Carers"
Chinese Wellbeing is further developing its pre- and post-diagnostic dementia support services. They are working with Mersey Care's Dementia Care Navigators, NHS Wellbeing Health Link workers, and other relevant support agencies to provide culturally appropriate and language-accessible services. The project is delivered by their Dementia Champions, who are both qualified nurses and experienced in dementia care. Tea House Reminiscence and the Dementia Support Network will provide a safe space in which to raise awareness of brain health and dementia. Drop-in sessions will provide 1-to1 support with a range of stimulating and fun activities including reminiscence, memory box, singing, Love to Move, games, arts and crafts.
Contact details
Dementia Champions:

Maggie Li
Email: Maggieli@chinesewellbeing.co.uk

Angel Wong
Email: Angelwong@chinesewellbeing.co.uk
Project Lead –  Di Burbidge
Email: diburbidge@chinesewellbeing.co.uk
Phone: 0151 709 2643
Daisy Inclusive UK
"SMILE (Self-Motivation Inclusive Learning and Enrichment)"
Daisy Inclusive UK's SMILE (Self-Motivation Inclusive Learning and Enrichment) Initiative supports disabled and vulnerable people aged 16+ to reach their true potential.
Their activity groups help people form friendships, taking them out of isolation through sports and physical activity, arts and crafts, music, healthy cooking plus much more. The SMILE initiative focuses on 3 key links: self-motivation, independent living/inclusive learning and empowerment, each link is designed to improve the prospects, skills, health and well-being of participants.
Contact details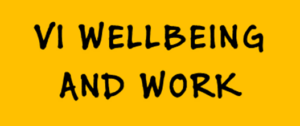 Jigsaw Coaching
"VI Well-being and Work"
Jigsaw Coaching's project supports people with a visual impairment (VIs) in Liverpool who want to move towards employment, volunteering or training through:
Regular employment clinics
1:1 coaching
Digital skills and other training
Employer engagement events.
This will help people to raise aspirations, build confidence and address barriers that may be holding them back. The peer group meetings will also enable them to share experiences and coping strategies and provide mutual support.
Contact details
Jill Barlow
Phone: 07970 722054
Email: jill.barlow@jigsaw.uk.net
Website
Liverpool Arabic Centre
"Access to support and wellbeing"
Liverpool Arabic Centre's (LAC) Health and Wellbeing project offers a range of support services for people, primarily but not exclusively, of Arab/Middle Eastern origins including people from newly arrived communities.
People experiencing difficulties with finances, communicating with utility providers, landlords, reading and completing forms, school applications etc, can access confidential support from their experienced Arabic/English-speaking advocacy team. Staff offer drop-in support at the office or by phone.
They deliver 1-to-1 and group support for people who experience loneliness and isolation. This programme of activities includes health and wellbeing sessions, workshops delivered by health professionals and group activities for women and family/intergenerational activities and the opportunity to get to know people from the community.
Their team works closely with adult learning services and can support people in accessing training and skills development and they regularly have volunteer opportunities in the Arabic school and community projects.
LAC welcomes referrals from local organisations that identify people who will benefit from accessing LAC's provision.
 Contact details
Najib Al-Hakimi
Phone: 0151 727 2855
(You can ask to join their WhatsApp group for regular service and support updates)
Liverpool Bereavement Service
"Oakleaf: Bereavement support for young people"
The project is part of Liverpool Bereavement's Oakleaf service, to support children and young people who have suffered a loss or bereavement, specifically from areas of high deprivation. They are a fully inclusive organisation and work with people of all ages, gender and ethnicity.
The aim is to support children and young people from the age of 5 years old through to 18 years old, this would entail the child or young person being supported by the same qualified counsellor. The usual offer is six one-hour counselling sessions with a qualified counsellor. This is delivered at the same time, on the same day of the week for the six weeks. Face-to-face counselling sessions are held either in the Stanley Street premises in Liverpool City Centre or at the school that the child or young person attends, whichever is appropriate.
They also operate group counselling if the loss is a student that affects a group of classroom colleagues. During trauma it is imperative that young people are given the opportunity to be truly heard in a non-judgemental environment, by providing a "safe", professional arena, young people can be given the chance to fully explore how their emotions are impacting their daily lives.
Contact Details
Phone: 0151 236 3932 (9 am to 5 pm)
Email: oakleaf@liverpoolbereavement.co.uk
Breckfield and North Everton Neighbourhood Council
"Kick Start to Health"
Kick Start to Health meets a range of health & support needs of the local older community in Anfield Everton by providing access to support/information & advice, and it tackles the poor health and well being of our vulnerable residents by providing health awareness and access to physical activity sessions.
In summary, it aims to achieve the following;
To extend life expectancy by improving the physical and mental health of residents
To reduce isolation and exclusion of residents
To reduce health inequalities in North Liverpool
To reconnect Residents to their community enabling them to feel part of something positive.
Residents who meet the criteria can access the following:-
Walk & Cycle for Health programmes
Chair based Exercise
Befriending Groups
1 to 1 support
Circuit Training
Boccia and other healthy activities.
Contact Details
Email: alan.donnelly@thebreckfieldcentre.com
Phone: 0151 288 8400.

Liverpool Lighthouse
"Community Creative Connect"
Liverpool Lighthouse is running a Creative Wellbeing Programme that uses evidence-based arts for well-being practice and practical support to help people improve their mental health. With this project, they are particularly offering support for peri-natal women, refugees and asylum seekers and people referred through their local GP practices. Additional support will be provided one day a week for perinatal refugee women accessing the programme, including a creche and support worker.
The project will include:
Drop in Tuesday – Thursday from 10 am – 3 pm with access to the fresh food pantry, free community meals and a Welfare and Wellbeing Worker offering 1-to-1 support with mental health, signposting, information, and support to access services including employment and benefits, debt, housing and NHS services.
Creative well-being sessions on each week for adults, including singing for well-being, drama improv, international arts and crafts and creative-led managing stress sessions.
Creative well-being sessions each week for parents with pre-school children such as story time, music and rhyme, and family craft.
Contact Details
Merseyside Polonia
"Better Together"
Merseyside Polonia invites you to join their Better Together project. If you are Polish, they would like you to get in touch, and join their meetings, groups and activities. It's all about how to be better connected with other people, with local services and places. They want to look together at ways to improve health outcomes and quality of life. If you are from a local service and especially health service, Merseyside Polonia wants to make sure you are better connected with the local Polish Community as they understand your needs, challenges and cultural background. Together you can make services more accessible and supportive. If you are from a local community organisation, Merseyside Polonia wants to meet and see what you can do together and create a bit of fusion raising cultural awareness and understanding. Together, we can make it better for all! Please get in touch!
Contact Details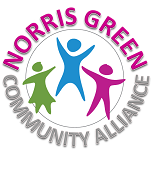 Norris Green Community Alliance
"Happy Hearts in Communities"
Through the "Happy Hearts in Communities" project, Norris Green Community Alliance is running regular health and wellbeing sessions. Weekly sessions include confidence-building sessions and identifying barriers to accessing physical and mental health services, chair-based exercise and activities, gardening and more.
Monthly activities for larger groups will also take place around getting people involved in consultations, building knowledge and skills, increasing physical activity, and improving mental health. 1-to-1 and small group work for mental health improvement for people not accessing NHS services are also available. Families with children under 5 can access baby and toddler music groups and parenting groups to meet informally and access support and advice.
The 'Happy Hearts in Communities' is available to the following people living in Norris Green L11 and Sparrowhall L9:
Anyone living with a disability
Pregnant women
Children aged 0 – 5 and their families
Anyone referred by their GP.
Contact Details
Tricia / Sandra
Phone: 0151 226 2672
Email: norrisgreencommunity@btconnect.com
Our House Walton
"Healthier Together"
Our House Walton is a community hub based in the heart of Walton, North Liverpool, run by a team of dedicated and enthusiastic volunteers with a passion for helping to support the needs of people living in the community. They deliver community-based activities that help to tackle feelings of loneliness/ isolation and improve feelings of mental health and well-being.
A community pantry is run every Wednesday offering low-cost food and essentials to support those who are struggling. Our House Walton also offer benefits advice and guidance ensuring that people in the local community have the right support.
The Healthier Together project will focus on offering specialised interventions and peer-to-peer support groups working together as a community to improve quality of life. Mental health and well-being support, counselling and support services will help those struggling the most to access essential mental health support and intervention to tackle feelings of loneliness, depression, anxiety, insomnia, suicide, and substance abuse.
Contact Details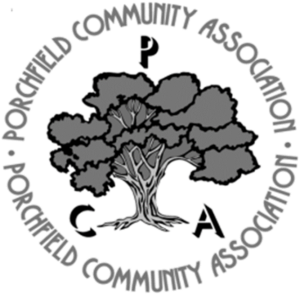 Porchfield Community Association
"Improving the well-being and physical and mental health of the older people of Porchfield"
Porchfield Community Association aims to improve the health, well-being, and quality of life of older people in Croxteth. Porchfield is open 5-days a week for activities, some running once a week for 50 weeks e.g. Craft, Card Making, Yoga, Line-Dancing, Painting, Sewing, Calligraphy etc. and other shorter courses e.g. Flower Arranging, Healthy Cooking, Local History, Computers etc. There is also a daily drop-in session, Coffee and Chat, where any members of the community can attend.
Porchfield's project will offer the opportunity for older people to come together to build their confidence within a safe, friendly, social and secure environment. Encouraging social interaction and friendship amongst participants enables an overall feeling of inclusion and well-being. Porchfield centre actively promotes health, well-being, independent living, and lifelong learning that results in reduced isolation, improved knowledge, skills, and social inclusion and encourages local people of all abilities in the development of their skills and knowledge.
Contact details: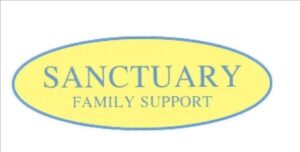 Sanctuary Family Support
"Sanctuary Multi Care"
Sanctuary Family Support provides 1-to-1 support for families affected by substance misuse. Their Multi Care Project provides
Access to counselling sessions for improving mental health and developing coping mechanisms
Health and well-being courses around healthy eating, confidence, self-esteem and self-care, sleep improvement and anxiety management
Holistic therapies such as massage, reflexology and acupuncture
Weekly exercise and yoga classes
4 Health and well-being workshops in conjunction with healthcare professionals.
People living in Princes Park, Picton, Riverside and Kensington and Fairfield are welcome on this programme.
Contact details:
Squash Liverpool CIC
"Well-being for All Seasons"
Squash is a bold and ambitious community organisation, rooted and home-grown on Windsor Street in Toxteth since 2010. Embracing an arts, food, and environmental focus, they are a diverse group of local people with a broad range of skills, committed to affecting creative, participatory and positive social change in their neighbourhood.
The 'Wellness for all Seasons' project will take a holistic and nature-led approach to support the local neighbourhood in becoming a healthier, fairer, more well, connected, robust and happier place to live and work in.
The programme of activity will include:
Weekly drops at the community food garden, promoting cooking and growing skills
Weekly physical stretching
Seasonal training courses focusing on nutritional health
Monthly Tea, Toast and Chat sessions
On-line wellbeing sessions
Family-focused sessions
Seasonal community events.
Contact details: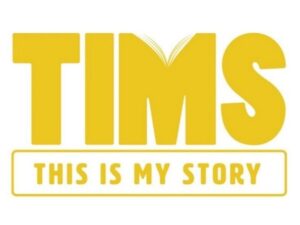 This Is My Story Ltd
"Witness the fitness"
This is My Story (TIMS) is running weekly fitness classes to help those who wish to improve their physical and mental health and make positive changes to their lives. This project will focus on young men at risk with issues around self-esteem, confidence, and well-being.
The planned activities will result in greater focus, self-reliance and improved health and fitness. The community will be taking part in fitness-based development programmes with the support of life coaching and goal setting.
TIMS is working with other social enterprises, local GPs and PCNs to strengthen their offer, promote positive outcomes and build strong relationships in the community to help the people that need it most.
TIMS will be combining fitness classes with nutrition sessions, holistic 1-to-1 mentoring and life coaching as well as asset-based community development to help people identify their strengths and make positive plans for their future.
Contact details:

Valley Community Theatre
"Arts 4 Health"
Valley Community Theatre, based in Netherley, offers arts-based sessions for children aged 8+ and adults with disabilities to improve mental health and well-being. They provide a welcoming, safe, fun, and caring space, focusing on making participants feel at ease and happy, facilitating bespoke, innovative and person-centred sessions delivered by a team of practitioners and support workers with a vast wealth of experience and knowledge.
Empowering arts activities are designed to improve the associated effects of disabilities, poor housing, food and fuel poverty, unemployment, long-term health conditions, substance misuse and social isolation.
Valley Community Theatre provides support to increase self-care by incorporating key information around health education into session content. Previous experience in the arts is not required, people are invited to just go along, meet new people, and have a go!
Contact Details:
Women's Health Information and Support Centre (WHISC)
"Women's Health Training Programme"
WHISC's Health Training Programme is designed to improve women's knowledge, skills and confidence to live healthier lives. Learners can gain an insight into many of the health issues women may experience, and work towards achieving regulated learning credits. Alongside taught sessions and facilitated workshops, there will be opportunities to develop ideas around health and well-being, through sharing experiences with other women.
WHISC is a community-based women's health hub, and this course will be one of the routes into volunteering opportunities within the centre.
Alongside the Women's Health Training Programme, there is a full timetable of health and wellbeing activities, available to all who attend the course.
Contact details: