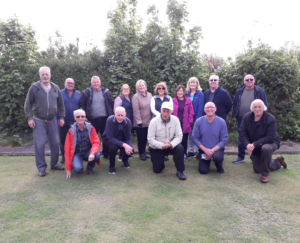 Residents across Liverpool are being encouraged to feel the benefits of being more active by trying a free beginners course in bowls. Taking part can give you a boost, help you feel more refreshed and it's a great way to meet new people.
Bowl for Health is a six-eight week programme designed for complete newcomers to bowls. It provides an overview of the basics of how to play a match. Run by welcoming coaches and volunteers, the programme will shortly be starting new courses in Clubmoor West Derby.
The programme is being led by MSP, thanks to funding from Liverpool City Council's Community Resource Grant programme. The idea was developed and successfully piloted in 2017 by Holy Trinity Bowling Club in Formby, and is now being rolled out by more clubs across Merseyside.
Maureen, a participant in her early sixties, explained how taking part in bowls has transformed her life, "I've benefited by getting active in a gentle way and find that bowling can be a very relaxing, calming activity when played for fun rather than competitively."
Danny Woodworth, from MSP, said, "Being active doesn't need to mean joining a gym, it's about finding an activity that you enjoy – people have told us that bowling is a great way to enjoy gentle exercise in a relaxed and sociable environment. Bowl for Health is for anybody to join in with – it doesn't matter what your age, experience or level of fitness is."
Sessions are completely free for Liverpool residents, all equipment provided and no previous experience is required.
Dates and details of upcoming courses can be found on the MSP website. To find out more and book your free place, follow this link to be diverted to www.merseysidesport.com/bowlforhealth or call MSP on 0151 728 1811.
Back to blog