If you live in Clubmoor, L13, you could win funding to become your own boss or try a new business venture.
Attend the Connect More event at My Clubmoor Community Hub, 56 Maiden Lane, L13 9AW, Thursday 6 Feb at 6pm to pitch your idea, or just find out more about how you could receive funding. Advisors will be on hand to offer guidance, to help you steer your business in the right direction.
Attend from 6pm to enjoy some food and listen to local residents pitch their ideas, then get the opportunity to vote for your favourite.
Contact My Clubmoor if you would like the opportunity to pitch your idea at this event and have the opportunity of winning a £500 grant (there will also be opportunity apply for additional funding later).
If you would like to pitch an idea, or just attend the event and hear your neighbours pitch theirs, follow this link to visit Eventbrite and book your place.
Please note, in order to pitch you must be a resident of the L13 area.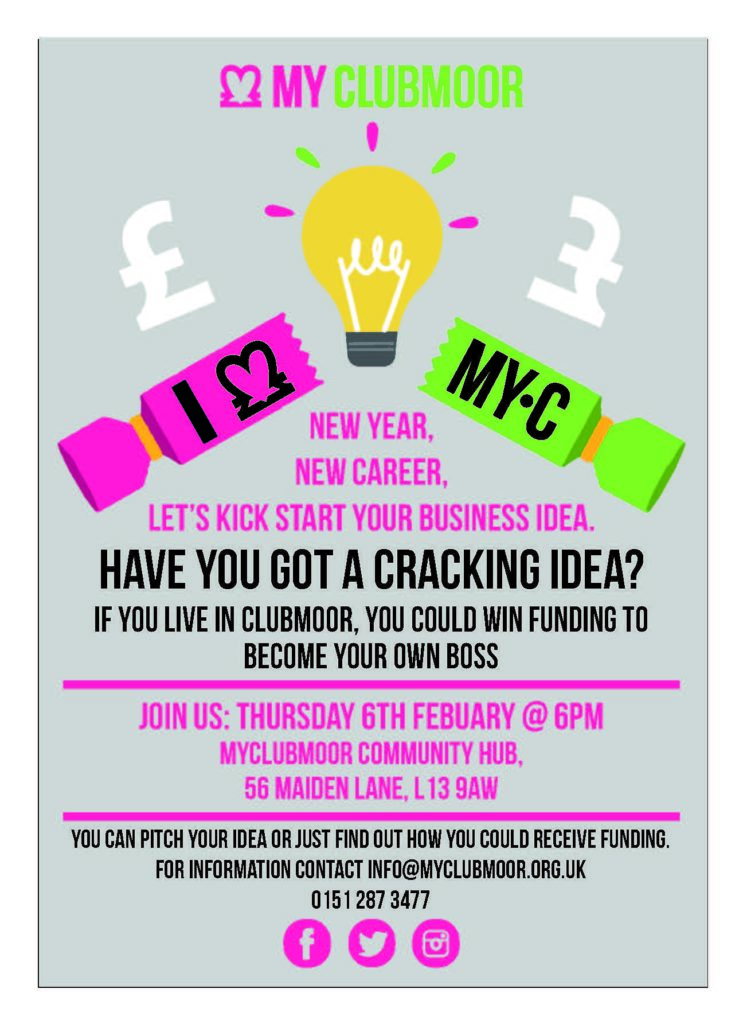 Back to blog