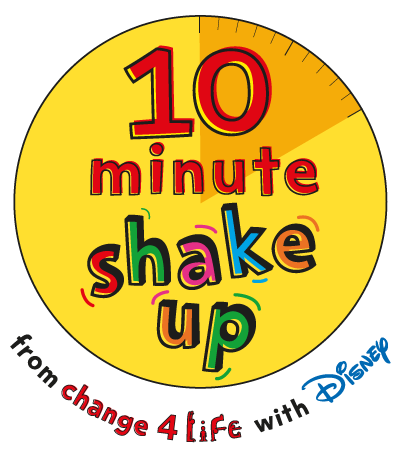 Are you ready to shake up this summer with the kids?!
Public Health England (PHE) and Disney UK, with support from Sport England, has launched a national Change4Life 10 Minute Shake Up (10MSU) campaign to help get the nation's children active!
Physical activity is associated with improved personal health, social and academic outcomes. Kids need at least 60 minutes of moderate to vigorous physical activity a day but many children and young people in the UK are not achieving this recommended target, particularly over the summer holidays. Breaking the hour down into 10-minute bursts is a great way to make this more manageable.
The campaign aims to get primary school aged children more active by playing Disney-themed 10 Minute Shake Up games. This year, children will be inspired by their favorite characters and stories from: Toy Story 4, Incredibles 2, Frozen and The Lion King. By playing 10MSU games, children will develop and practice the skills they need to build key physical attributes of strength, stamina and agility. Ultimately, the campaign aims to act as an inspiration and gateway to other physical activities and sports.
There are loads of free resources that can be used to run group activities, or use by families at home. Find them online here (by clicking the link you will be diverted away from the LCVS website, to the NHS website).
Back to blog