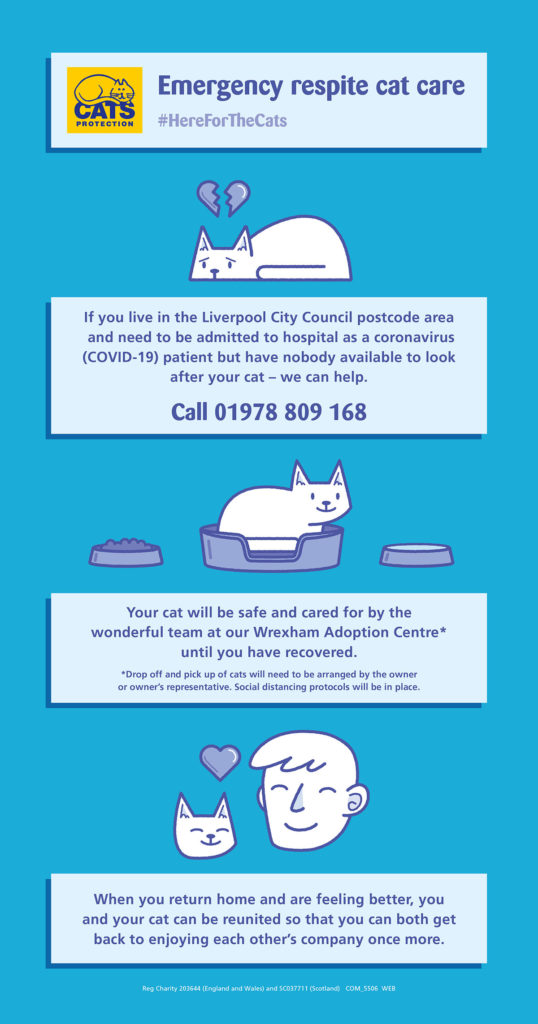 Cats Protection is #HereForTheCats during Covid-19.
If you live in a Liverpool City Council postcode area and need someone to look after your cat because you are being admitted to hospital as a coronavirus patient Cats Protection can help.
If you find yourself in this situation, contact the charity on 01978 809 168.
When you call that number you can arrange for your cat to be kept safe and cared for by the wonderful team at Cats Protection Wrexham Adoption Centre* until you have recovered (the drop off and pick up of cats will need to be arranged by you, as the cat owner, or by someone acting on your behalf. Social distancing protocols will be in place).
When you return home from hospital and are feeling better, you and your cat can be reunited.
Back to blog