Thursday 3 March 2022 | 11 am – 3 pm | Kuumba Imani Millennium Centre, 4 Princes Road, Liverpool, L8 1TH
1 in 4 Black men get prostate cancer, double the normal rate. Most men with early prostate cancer have no symptoms, so it is vital to know your risk and act early. This is a free event with advice, information, entertainment, discussion and refreshments for Black men, their families and friends.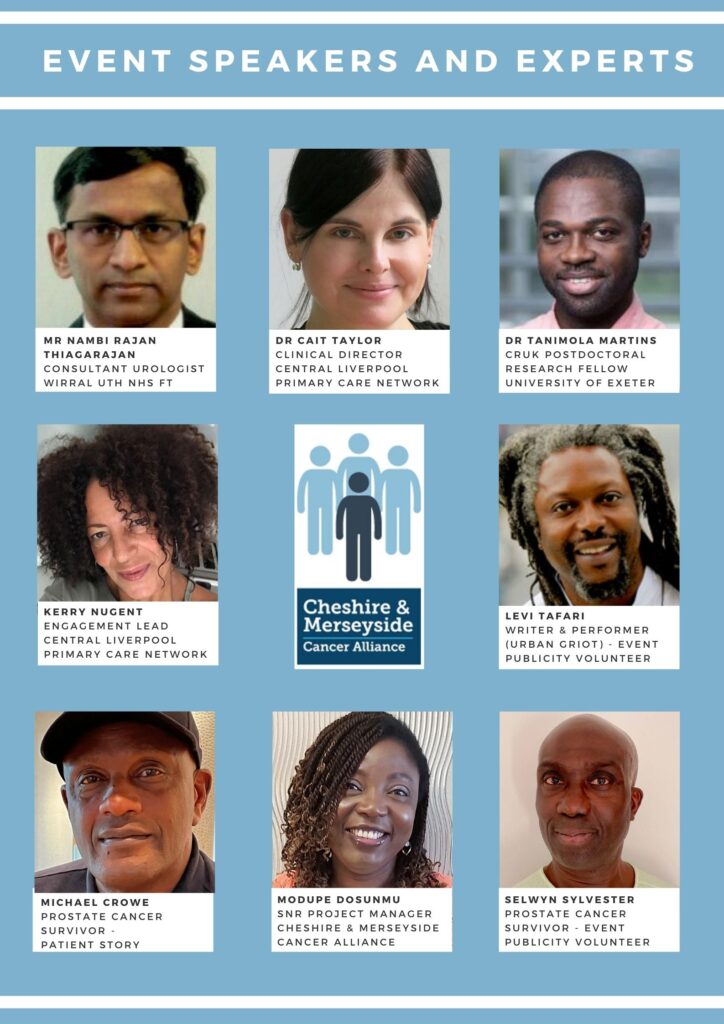 This event has been organised for Prostate Cancer Awareness Month by Cheshire & Merseyside Cancer Alliance, Prostate Cancer UK, community organisations, GP surgeries and Central Liverpool and Picton PCNs.
Back to calendar