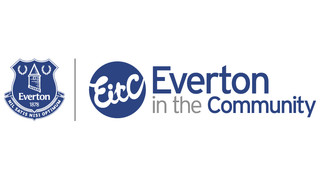 Everton in the Community (EitC), in partnership with Edge Hill University, will be delivering its annual Health and Wellbeing Conference on Friday 14 June.
EitC, the official multi award-winning charity of Everton Football Club, delivers a range of innovative programmes across Merseyside in the areas of health and wellbeing, disability, youth engagement, employment and education.
Since 1988, EitC has been committed to improving the health and wellbeing of vulnerable and underprivileged people and provides evidence and research-led delivery that tackles a range of public health challenges covering long-term conditions, mental illness and age-related conditions.
EitC supports more than 20,000 people every year across Merseyside and in 2018 was awarded 'Freedom of the City' for its commitment to the local community over the previous three decades.
This conference will provide an opportunity for various organisations to learn more about the charity's ground-breaking and innovative work as well as its six-year academic partnership with Edge Hill University. Organisations that would benefit from attending include football and sports community foundations/schemes, decision-makers from local authorities (especially public health departments), CCGs and NGBs, voluntary and private sector organisations and researchers.
The conference will include masterclasses covering engagement and retention methods, alongside the principles of evaluation across a number of population groups and social themes.
These include children and mental health, military veterans, older adults at risk of social isolation, older adults living with dementia, children with disabilities and workplace mental wellbeing.
There will be plenty of opportunities to meet project managers and researchers throughout the day including extended networking following the conference until 6pm.
The day will also include:
Lunch (please provide any dietary requirements in advance)
Refreshments throughout the day
A tour of the Everton in the Community campus (please advise of any mobility requirements in advance)
A free raffle to win official Everton Football Club merchandise
An Everton goody bag to take away
Following the event, delegates can access bespoke consultancy packages from EitC and EHU.
Furthermore, on the day of the conference, there is an opportunity to complete a 20-minute accredited training course to become an 'Ambassador of Hope' provided by Jake Mills, CEO of Chasing the Stigma. Please select this option when booking to attend the training.
Tickets cost £90 per delegate including VAT and can be purchased online via the Everton FC website.
Back to calendar