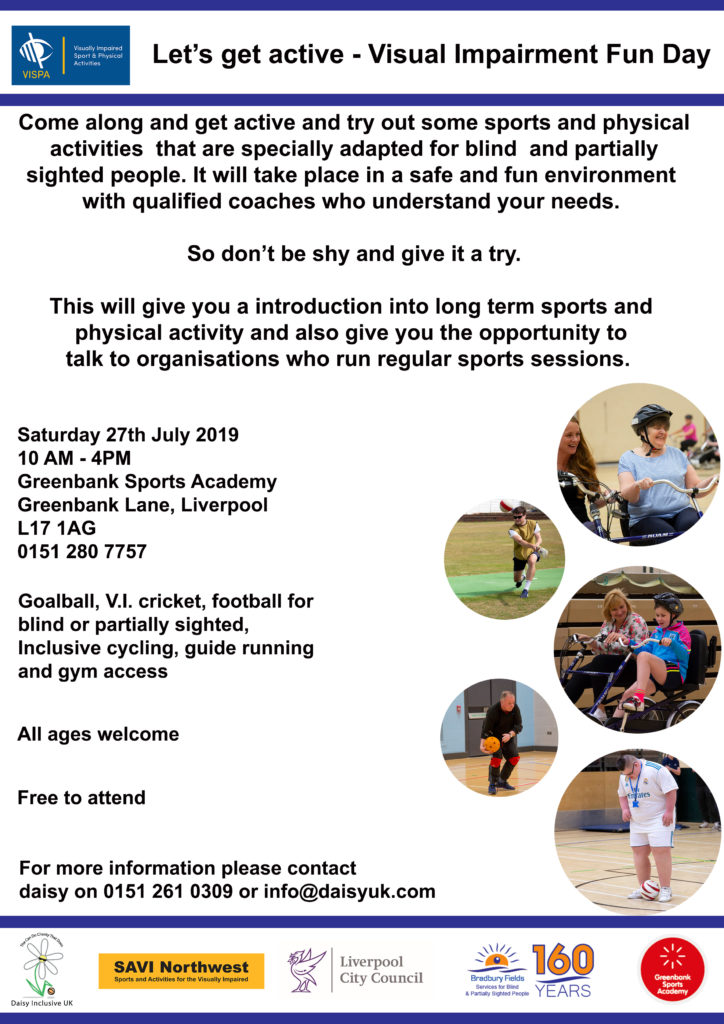 Head to the visual impairment fun day to get active and try out some sports and physical activities that are specially adapted for blind and partially sighted people. It will take place in a safe and fun environment, with qualified coaches who understand the needs of the visually impaired.
So don't be shy, give it a try!
The event is designed to give you a pathway into long term sports and physical activity and to give you opportunity to talk to organisations who run regular sports sessions.
It will take place:
10am – 4pm
Saturday 27th July 2019
Greenbank Sports Academy
Greenbank Lane
Liverpool
L17 1AG
Activities available on the day will include goalball, V.I. cricket, football for blind or partially sighted, inclusive cycling and guide running. Gym access will also be available.
All ages are welcome.
This event is free to attend.
For more information please contact Daisy on 0151 261 0309 or info@daisyuk.com.
Back to calendar