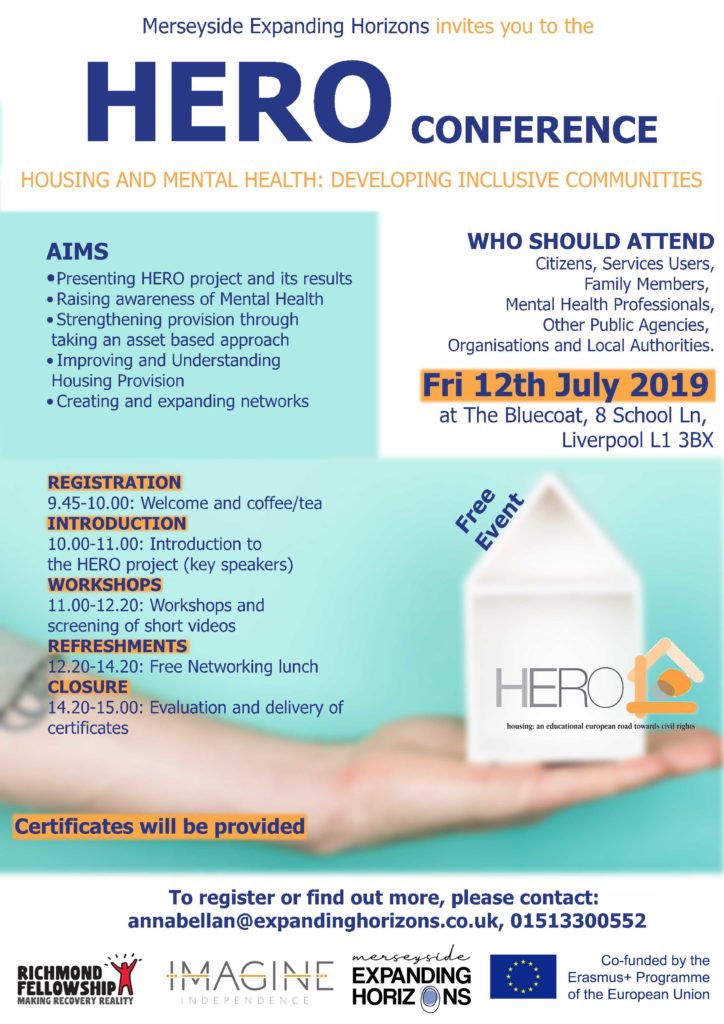 Merseyside Expanding Horizons invites you to the HERO Conference. Subtitle, housing and mental health, developing inclusive communities
Free event, Friday 12th July, 9:45am – 3pm
Who should attend?
Citizens, service users, family members, mental health professionals, public agencies, organisations and local authorities.
Aims of the conference
Presenting the HERO project and its results
Raising awareness of mental health
Strengthening provision through taking an asset based approach
Improving and understanding housing provision
Creating and expanding networks
To find out more about this event email annabellan@expandinghorizons.co.uk or call 0151 330 0552.
Back to calendar