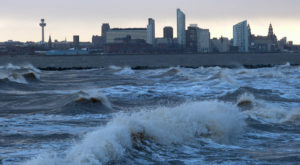 10am-3:30pm, Merseyside Maritime Museum
LCVS is bringing Liverpool voluntary, community and faith (VCF) organisations together to look at some of the issues and challenges we face as a city.
The day will involve opportunities to hear from and talk to voluntary and public sector colleagues, about how we can play a role in enabling the people of the city to meet those challenges. There will also be opportunity to explore funding models, hear about some of the current initiatives happening in the city and to share your thoughts, ideas, skills and experiences.
What this won't be is a day of being talked at; the event is designed to start a conversation and enable us all to think about how we can work together, for Liverpool and its residents.
Who is the event for?
If you work for a Liverpool-based VCF organisation, we would be delighted for you to join us. Space is limited, so bookings are strictly limited to a maximum of two per organisation.
Agenda
The day will be made up, predominantly, of a number of breakout sessions that will highlight some of the key challenges and enable people to start a conversation about how the VCF sector can respond. We expect there will be, by the end of the day, more questions than answers but this is hopefully just the first step. LCVS is making a commitment to follow up on the issues raised over the coming months.
There will also be plenty of opportunity to network – it's always good to talk.
We are still finalising the full agenda, so for now please register for your event ticket. Registered guests will receive a complete agenda as soon as it is finalised and at that point you will be asked to register for break-out sessions. Spaces at individual sessions will be allocated on a first-come-first-served basis, so please do keep a look out for that email.
Booking and arrangements
There is no cost for this event. Lunch and refreshments will be provided.
There is opportunity to tell us about your dietary and accessibility requirements during the registration process.
We ask you to arrive by 9:30am, to enable everyone to sign in, get a drink and settle in before a strict 10am start. We are expecting a large number of people, so please do endeavour to arrive promptly.
Brought to you by LCVS, with thanks to our sponsor:
Any questions?
Please feel free to contact us at info@lcvs.org.uk.
Back to calendar