Hosted by shado & Amnesty International | Saturday 26 March 2022 | 2 – 6 pm | The Baltic Hotel, 16 Jamaica Street, Liverpool, L1 0AF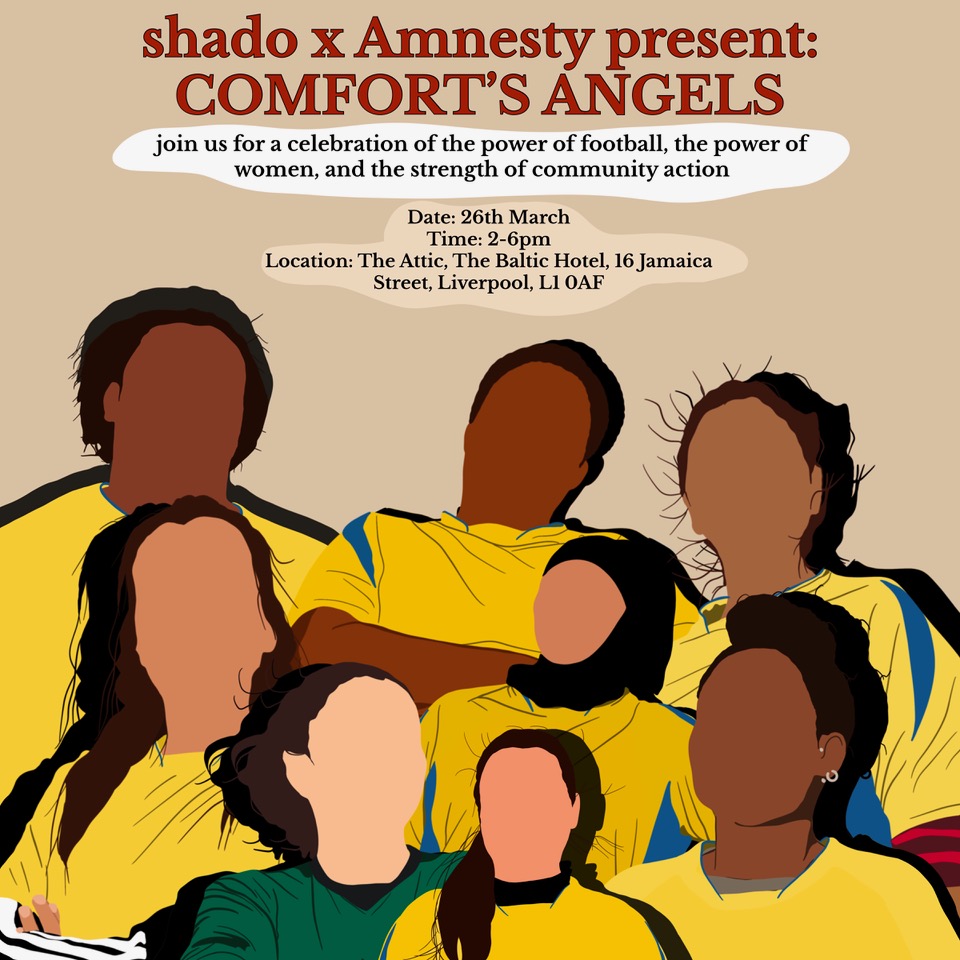 Join shado, to celebrate the power of football, the power of women, and the strength of community action. In collaboration with Amnesty International, shado has created a documentary short about Comfort's Angels – the football team bringing inclusion and integration for refugees and people seeking asylum in Liverpool.
At the premiere, they will screen the documentary (5 mins) and hold a space of welcome and celebration for the football team, their families, and members of the local Liverpool community. They'll also be hearing from Comfort, founder of Comfort Angels, Stu Carrington, the Angels' coach, and Chantelle from Black Lives Matter Merseyside who organises with Kill The Bill.
At the event, they will be bringing together the individuals and organisations working to make Liverpool a welcoming space so they encourage you to stay, chat and celebrate the power of collective action and community.
For more information and to book a place, please go to Eventbrite.
Back to calendar