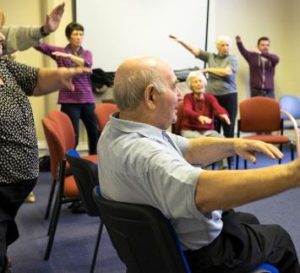 Local exercise provider Healthiness is offering a full timetable of free, live online exercises classes.
Ordinarily the Toxteth based non-profit would host the classes in person but has quickly adapted its services to continue meeting the needs of the community during lockdown.
A statement from Healthiness said, 'There are huge health implications of older and vulnerable people being isolated and confined to their homes for possibly months on end. With that in mind we have flipped our service and are delivering online exercise classes, instead of our usual face-to-face service.
'We are streaming classes live on Facebook and are also posting shorter, 30 minute exercise videos on our website.
'The sessions can be followed by participants in their own homes, with no equipment necessary, to enable them to keep active and connected.'
The online timetable includes chair-based exercises, Better Balance, Postural Stability, Functional Fitness and many more.
View the full timetable and find out how to access the classes by visiting the Healthiness website.
Back to blog