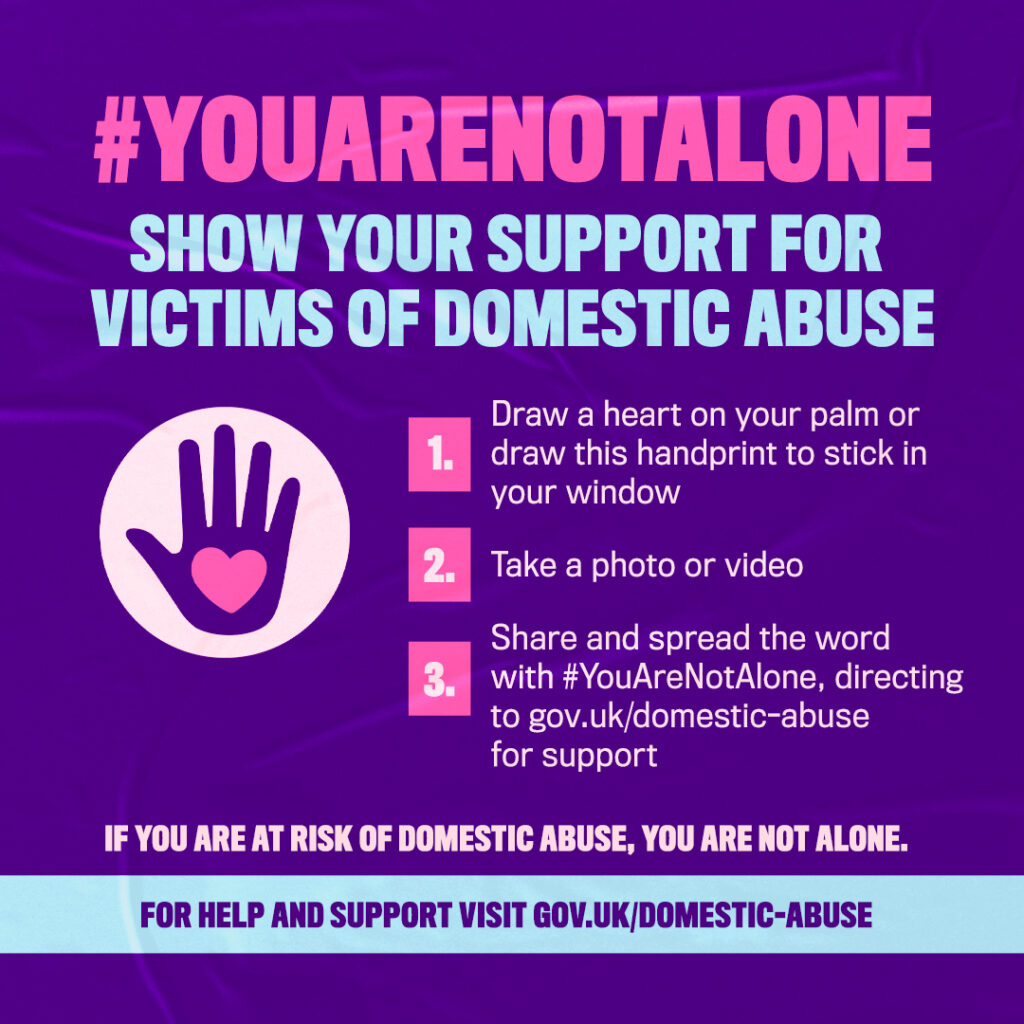 The government has relaunched the #YouAreNotAlone campaign (originally launched in April) to support those experiencing domestic abuse during the pandemic.
Advertising on social media and paid search signposts to a designated campaign gov.uk webpage where
victims, perpetrators and members of the public can find out how to get support if they or someone they know may be experiencing domestic abuse.
The information on that page (linked above) includes Easy Read guidance, as well as information about organisations that can provide support in other languages and tailored to those living with disabilities.
The campaign hashtag #YouAreNotAlone shows solidarity and support for victims of abuse. The government's hope is that supporters and the public will continue to share this message to ensure as many people as possible are reached.
Back to blog