We've joined forces with fundraising website easyfundraising to provide you with a free, simple way to raise passive income for your organisation or group.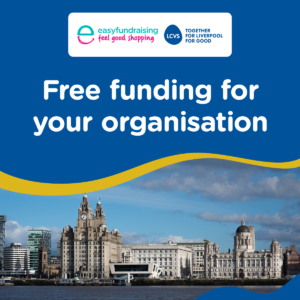 The LCVS easyfundraising portal is live, so you can now register your good cause and ask supporters to visit easyfundraising anytime they shop online, to generate funds for you, at no extra cost to them.
It's free to register your organisation as a good cause.; it's free to use and you don't need to be a registered charity.
Find out more on our easyfundraising page.
Join us for an event introducing the partnership and all the benefits it offers, taking place online, 7 July. Visit the event page.
Back to blog