JOB TITLE: Administrator
PAY RANGE: £9.00 p/h
HOURS: 20 hours per week minimum, flexible
PRIMARY PURPOSE OF THE JOB: To provide an excellent administrative framework to assist the work of MyClubmoor, including the MyClubmoor Community Hub, and to ensure that visitors to the Hub are welcomed and supported.
DIRECTLY RESPONSIBLE TO: The MyClubmoor Board
MyClubmoor is a community initiative, led by local residents and backed by investment from the Big Local Trust. The initiative aims to bring together a committed, inspirational network of people to make the area of Clubmoor the best it can be. LCVS is the local trusted organisation working with MyClubmoor. As such the successful candidate will be employed by us here at LCVS and report directly to the MyClubmoor board.
MyClubmoor is growing, and has lots of exciting plans to host events and activities in Clubmoor throughout 2019 / 20, based at the community hub venue on Maiden Lane.
The team is seeking an experienced administrator, with excellent IT and organisational skills, to help them to stay on track. The successful candidate will work with two community engagement workers to help organise events, arrange meetings, produce reports and manage the MyClubmoor finances. They will also be the first point of contact for many of the residents engaging with MyClubmoor, so will need good communication and customer services skills.
This is a role that requires experience, so applicants should be confident in their ability to hit the ground running and build good relationships with the team and local residents.
MAIN AREAS OF RESPONSIBILITY:
1. To work with efficiency and effectiveness both independently and as part of the MyClubmoor team.
2. To provide excellent customer service when welcoming visitors to the Hub and when answering enquiries.
3. To be responsible for administrative systems and processes including supporting the staff team with reports, publicity materials and databases.
4. To maintain databases and other records.
5. To maintain basic financial records, including cash handling.
6. To be responsible for a range of essential administrative tasks such as filing, photocopying and data inputting.
7. To provide administrative support to the Board as required, including liaising with the Chairman in preparation of agendas and circulation of papers, attendance at board meetings and taking of minutes.
8. To undertake any other duties required and commensurate with the grade of the role.
The administrator is expected to be flexible in the performance of duties and to undertake other duties as appropriate.
If you are interested in applying for this role please follow the link below to download the person specification.
MyClubmoor Admin – Person Specification
To apply, send a CV and covering letter to info@myclubmoor.org.uk.
The closing date for all applications is 25th June 2019.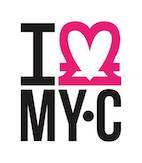 Back to blog