LCVS is bringing Liverpool voluntary, community and faith (VCF) organisations together to look at some of the issues and challenges we face as a city.
Riding the waves: a conversation about the challenges of our changing city
Friday 20 September 2019
10am-3:30pm
Merseyside Maritime Museum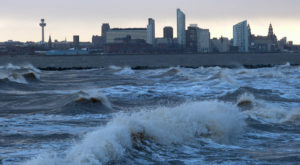 The day will involve opportunities to hear from and talk to voluntary and public sector colleagues, about how we can play a role in enabling the people of the city to meet those challenges. There will also be opportunity to explore funding models, hear about some of the current initiatives happening in the city and to share your thoughts, ideas, skills and experiences.
What this won't be is a day of being talked at; the event is designed to start a conversation and enable us all to think about how we can work together, for Liverpool and its residents.
Who is the event for?
If you work for a Liverpool-based VCF organisation, we would be delighted for you to join us. Space is limited, so bookings are strictly limited to a maximum of two per organisation.
Over half of the tickets for this event have already been booked, so if you would like to join us, register soon to avoid disappointment. Click here to find out more and to register your place via Eventbrite (you will be diverted away from the LCVS site).
Back to blog