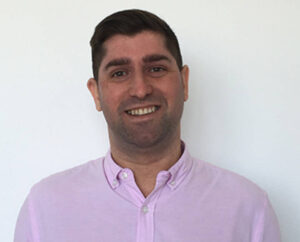 Tom Harrison has recently been appointed as interim chief executive of Local Solutions. He steps up to the role following the retirement of previous chief executive Steve Hawkins.
Tom has worked at Local Solutions since 2007, in a variety of roles combining operations and development. He has designed and developed new programmes to support vulnerable people and secured and delivered grants, contracts and social investments. He brings a track record of innovation and successful implementation.
Prior to taking up his new post, Tom was director of programmes and innovation, with responsibility for programme development, delivery and innovation across Local Solutions, with a particular focus on support and accommodation.
A graduate of Liverpool John Moores University, Tom also holds an MSc in Voluntary Sector Management from Cass Business School. He brings to the role a wealth of knowledge and is truly committed to developing the work of Local Solutions and making services more effective & efficient.
Of his appointment Tom said, "I have always been incredibly proud to be part of the Local Solutions family, and to lead through this new and exciting phase, with support from so many skilled and committed colleagues, is a great privilege."
Back to blog