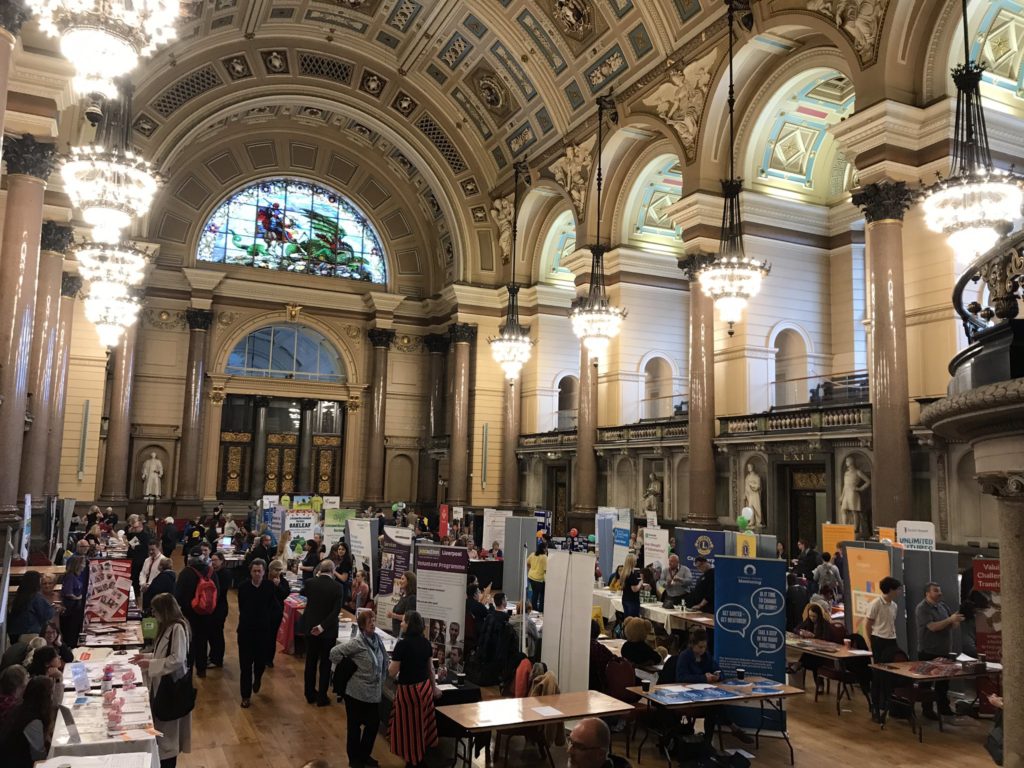 Wednesday 5 June 2019 saw the first Liverpool Volunteer Show take place at St George's Hall. The event was a collaboration between LCVS and Liverpool City Council. We would like to offer a huge 'thank you' to everyone who joined us on the day, including the 60+ charitable organisations that took a stall, as well as the members of the public that dropped in. We must also give a special mention to City Stars, for helping to meet and greet visitors and to Councillor Liz Parsons for helping to get the event off the ground.
Eluned Hughes, LCVS volunteer hub coordinator, said "I am extremely thankful to Liverpool City Council, specifically Mayor Jo
e Anderson's office, for collaborating with us on such an important event. The role of the voluntary sector in the city's service provision really cannot be overstated and volunteers are the heart and soul of the sector. We had a fantastic day at the showcase and I have since been pleased to receive feedback from lots of organisations that have signed up new volunteers as a result. Let's hope we can build on this platform in the future."
One of the day's exhibitors, Lauren Jones, volunteer coordinator for Include-IT Mersey said of the day, "I just want to say a big thank you to the organisers of the volunteer show. It was well attended, we got some sign ups and I've had some applications already which is great. Also, linked up with some other organisations and we got on BBC Radio Merseyside."
City Stars Liverpool said on Twitter 'We loved helping and having a stand there as well. Met loads of new people, recruited volunteers and the networking was fantastic. Well done @lpoolcouncil and @Liverpoolcvs.'
The Liverpool Volunteer Show was featured on BBC Radio Merseyside's evening show on the day of the event and can still be accessed via BBC iPlayer.
Back to blog