Merseyside Junior Mentoring is currently running a Christmas Pyjama Appeal to provide local children with new and cosy nightwear for Christmas Eve. In previous years, this has been a huge success and after a couple of tough years for families, they are hoping to reach more families than ever before! Please support this appeal in any way that you can, by donating pyjamas or even just sharing this with friends, family, or colleagues.
If you think that you know any families that would benefit from this appeal then please do not hesitate to contact Renee (see below for details).
You can donate on their JustGiving page.
For more information, please see the leaflet below or contact Renee O'Brien (Merseyside Junior Mentoring Volunteer Co-ordinator) at Renee.obrien@actionforchildren.org.uk or 07841940290, her working days are Tuesday, Wednesday and Thursday.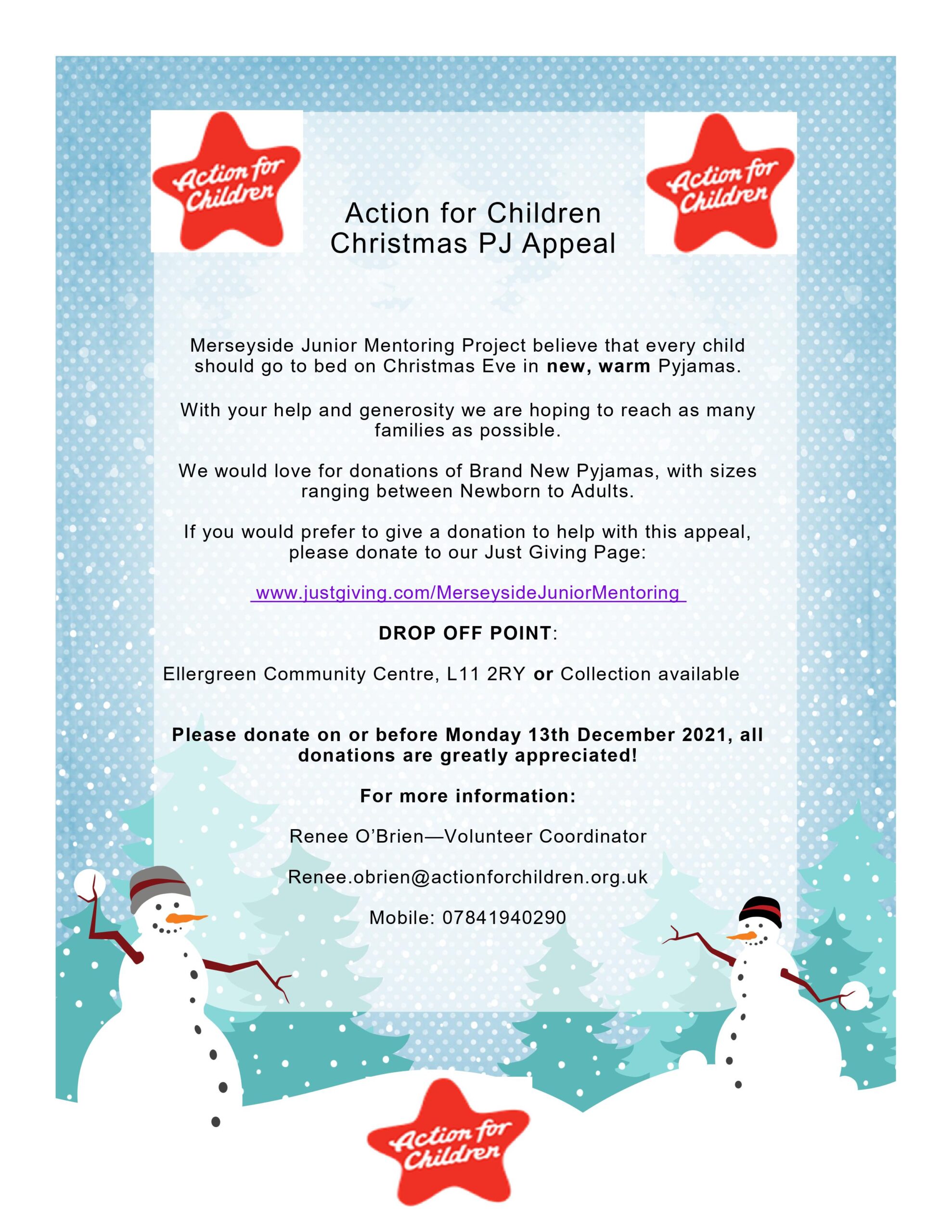 Back to blog