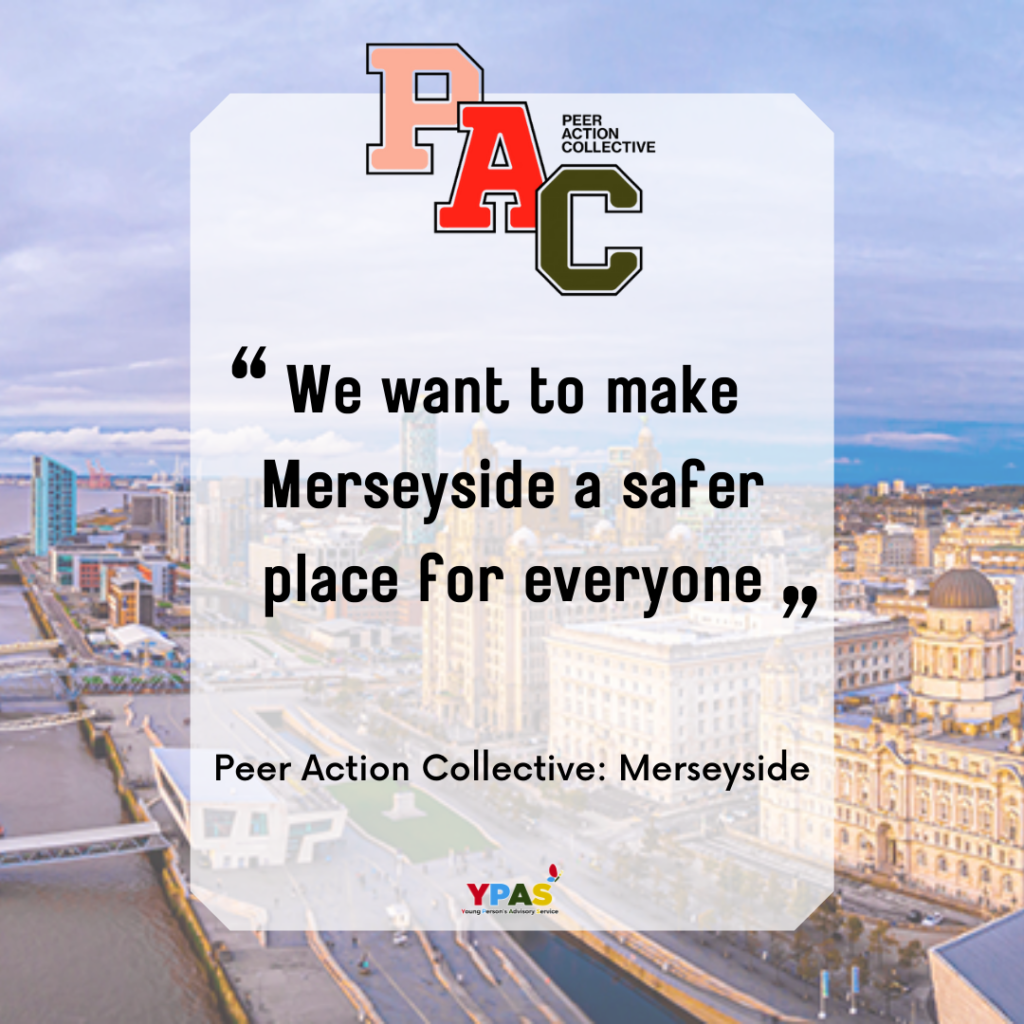 Do you care about youth violence? Do you want to make a difference? Are you 10-25 years old? Do you want to get involved in PAC?
If so, you should apply to become a change maker / research participant!
What is PAC?
The Peer Action Collective (PAC) is a ground-breaking network of young people, who are designing and conducting research about young people's experiences of violence. They'll then be supported to turn what they've learned into action. From campaigning to improve local mental health services, setting up a youth centre or supporting young people into employment – the PAC will create opportunities for young people to make their community a safer, fairer place.
The PAC is working across England and Wales. YPAS is the lead organisation in the North West. The PAC will see 120 peer researchers (aged 16-25) design their own research questions and work with around 5,000 other young people (aged 10–20) to find out about young people's experiences of violence and their views on how they can help make their communities better places to live and work.
For more information and to apply, please email YPAS at pacpeerresearchers@ypas.org.uk.
Check out their video which explains more.
Back to blog