Beginning 3 November 2020, Prince's Trust Liverpool's new rolling Explore programme will run online every Tuesday, Wednesday and Thursday. Young people can join at leave at any time, picking and choosing the sessions they engage with.

Explore is a virtually delivered programme focusing on building confidence and developing skills for life and work. The online workshops will include engaging games and activities that will help inspire positive life choices, covering a range of topics such as healthy lifestyles, communication, employability, independent living and many more.
This programme will equip those that take part with the skills, knowledge and confidence they need to move forward into employment, education or training. Young people will receive one-to-one support to work on their individual goals and help them to take their next steps into their future.
The programme includes 12 sessions split across 4 weeks, running every Tuesday, Wednesday and Thursday starting on the 3 November. It will operate as a roll on roll off programme, meaning young people can start and finish at any point, pick and choose what sessions they would like to attend. Since young people do not need to attend every day, the programme can be supplementary support for those in part-time work or education.
Explore is for young people aged 16-25, living in the Liverpool City Region or Cheshire. If you have questions or would like to refer a young person, contact daniel.pearse@princes-trust.org.uk, or call Dan on 07483366340.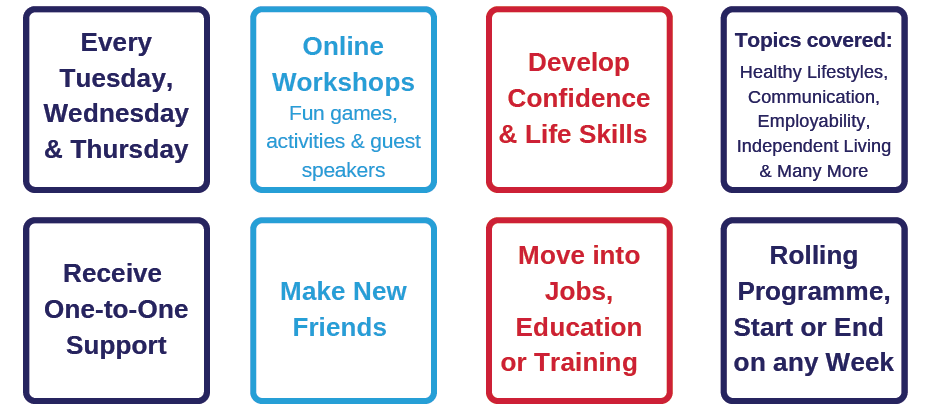 Back to blog