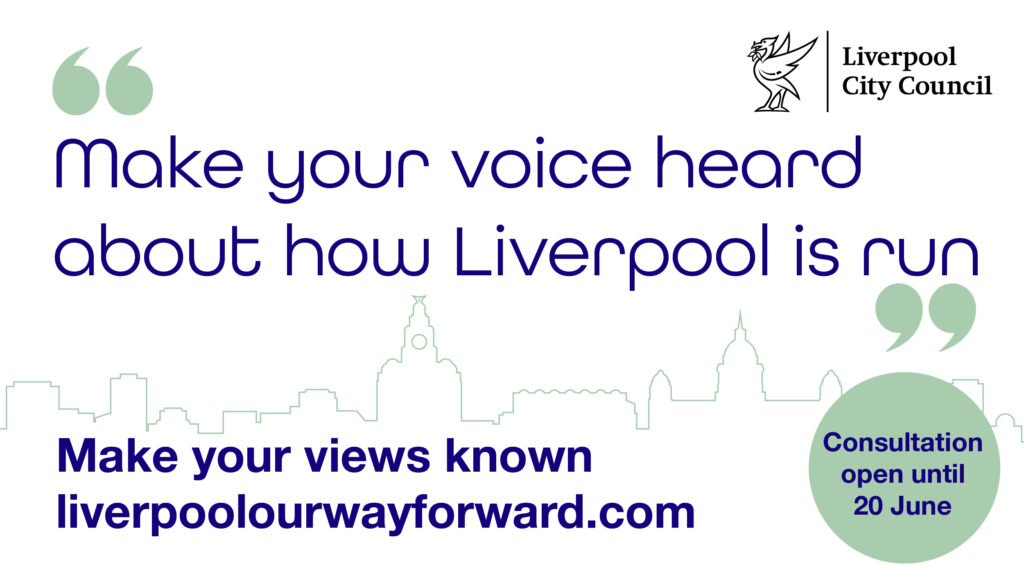 A letter has been sent to households in the city, with all residents – aged over 18 – being urged to answer the question: "How would you like Liverpool City Council to be run?"
The letters include a secure link, which will direct the residents to an online portal.
The options are the three forms of governance that are allowed by law:
A Mayor who is directly elected by voters every 4 years (current system)
A Leader who is an elected councillor, chosen by a vote of the other elected councillors
One or more Committees made up of elected councillors
Voting forms and ballot boxes have also been placed in the following locations:
Central Library
Allerton Library
Breck Road Library
Childwall Library
Croxteth Library
Dovecot Library
Fazakerley Library
Garston Library and One Stop Shop
Kensington Library
Kirkdale One Stop Shop
Lee Valley Library
Norris Green Library
Parklands Library and One Stop Shop
Old Swan Library
Sefton Park Library
Toxteth Library
Wavertree Library
West Derby Library
Other ways to have your say:
Write to: Electoral Services, Liverpool City Council, Cunard Building, Water Street, Liverpool, L3 1AH.
If you are writing or emailing, please include your name, address and postcode – this is to ensure multiple responses are not received from a single person.
Deadline: Monday 20 June 2022.
Back to blog