By Colin Heaney, Co-CEO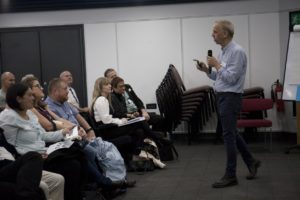 And so it's done and dusted. Our Riding the Waves event at the Maritime Museum has been and gone and I just wanted to take some time out to say thank you to everyone who attended, all of our public sector colleagues who delivered sessions for us, our staff team at LCVS for pulling it together, our Board for their support, The Mayor's Office for their help, B&M Digital for sponsoring and also the staff at the Maritime Museum who couldn't have been more helpful.
The feedback from the day has been really positive and there's clearly a lot for us to think about as we go through the notes from the sessions and your feedback. As I said on the day, we aren't going to rush to get a report out just for the sake of it. As a staff team we are going to take some time to reflect on what was said and produce something that actually takes things forward. We will though, try and get an interim report out that perhaps gives some of the headlines from the day.
We are well aware of the fact that we all go to conferences, un-conferences, seminars and workshops all the time and it is sometimes the case that afterwards not much changes. But we made a commitment on the day, which I'm restating here and now, that for us what you said at the event will guide our organisation over the coming months so that we can help build and develop a stronger VCF sector and a stronger relationship with our public and private sector partners.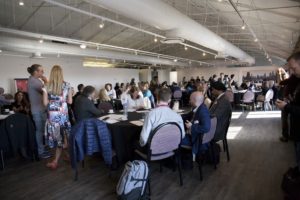 Of course at any large event, there are always things that don't quite work for some people and we will look closely at the feedback so that we can pick up on any issues, especially where perhaps one or two people felt that the sessions weren't in line with their expectations. We know we can always improve and we will make sure that, where we can, we will respond positively to any suggestions and comments about the event and the issues raised. Also, if you'd like to speak to me directly, then please get in touch, happy to talk things through.
I know from our Public Sector colleagues that they learnt a lot on the day and so many of you said out loud that bringing people together is important. We believe that's true – but we also believe that it's better to come together round a specific issue where we can work together to make a real difference and that's one of the things we will certainly be taking away from the day.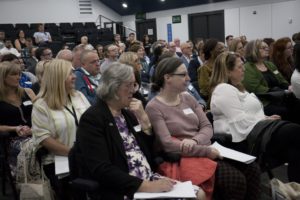 So once again, thank you to everyone for taking part in what were a series of very lively debates and discussions in the main. We learnt a lot and we hope that this is just the start of many more conversations over the coming months.
A full album of images from the day is now available on Facebook. Click here to be taken to the Facebook album. You do not need a Facebook account to view them but if you have got one, please do take a moment to 'Like' our page while you're there! 
Back to blog