As a part of their partnership with Liverpool City Council, Samaritans of Liverpool & Merseyside are offering a 24/7 Call Back Service for residents in Liverpool. It's a free, confidential, 24/7 referral system that allows residents to self-refer or to refer someone who they may be caring for, working with, or know.
Samaritans is an emotional support helpline that's there for anyone and everyone, no matter what they're going through. They hope that by providing a referral form it will make their service more accessible for those who may really need an open, honest chat with an empathetic listener.
This is accessible via this link or the QR code below.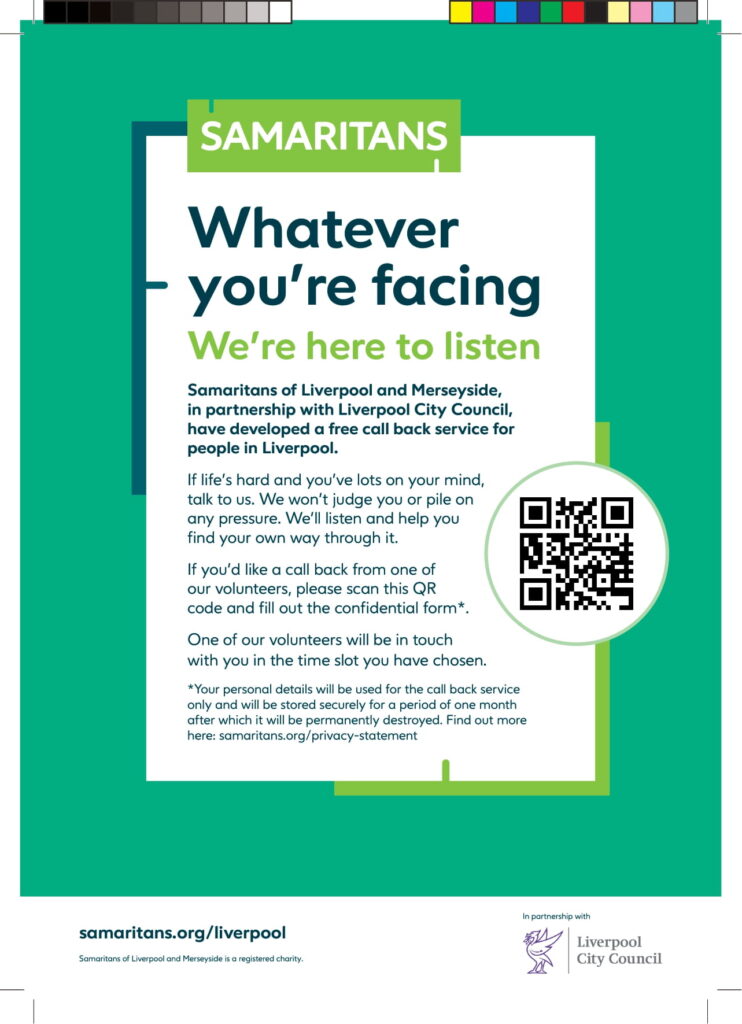 Back to blog