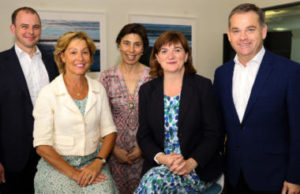 Baroness Barran has been appointed as minister for civil society within the Department for Digital, Culture, Media and Sport.
Barran, who joined the department last week, has an extensive background in the charity sector. Before entering the House of Lords she founded and ran the domestic abuse awareness charity SafeLives, and also worked at the charity sector think tank New Philanthropy Capital (NPC).
Her new role covers civil society, youth and social action, the government's inclusive economy unit, loneliness, DCMS business in the Lords and ceremonials.
Wording and image originally published by Civil Society. Read the full story at civilsociety.co.uk (you will be diverted away from the LCVS site).
Back to blog