Sainsbury's has partnered with local charities up and down the country, to help drive foodbank donations this Christmas.
The #ShopForOthers campaign aims to encourage everyone who is able to pick up something extra for people in their community this Christmas.
Here is a list of this week's priority items for Liverpool foodbanks. Tailor-made lists, detailing what what our local foodbanks need the most, will be distributed via Sainsbury's stores on a weekly basis.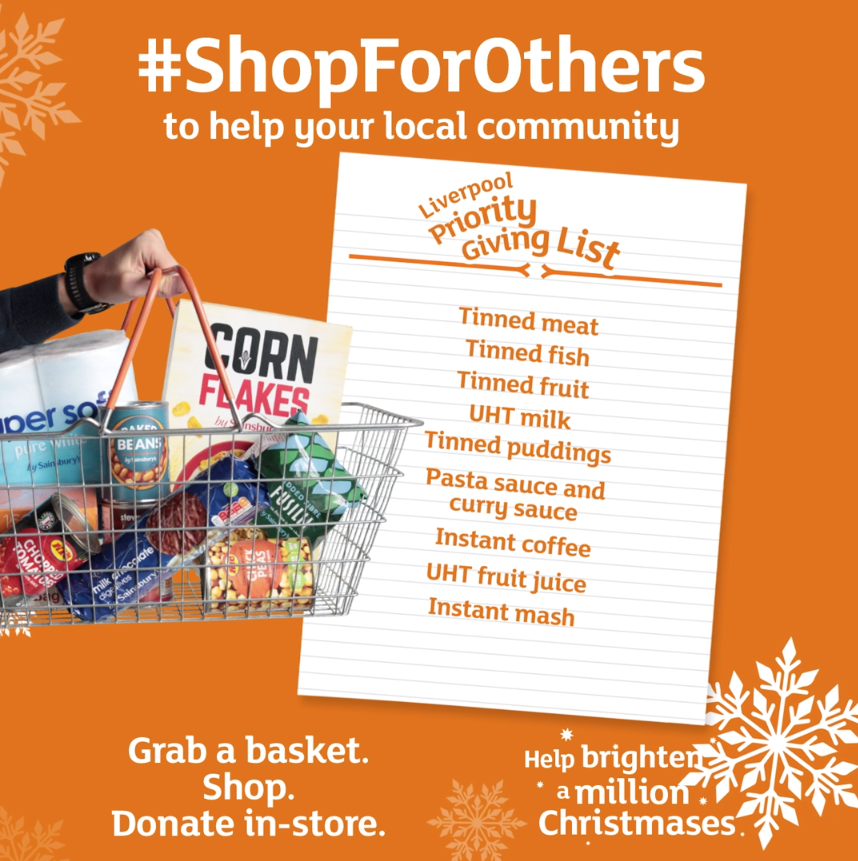 Back to blog