A whopping 6.4 million people (10% of the total UK population) may have special dietary requirements. There are many reasons why people may exclude foods from their diet. These include allergies, intolerances, autoimmune diseases and personal beliefs, as well as religious, philosophical and cultural beliefs.
It is vital that the national effort to shop for the most vulnerable considers these needs. To help, Vegetarian for Life, a charity that supports older vegetarians and vegans, has put together some simple guidance to help ensure that community grocery boxes are inclusive for all.
The following images are available to download in accessible pdf format at the bottom of this page. Further details can be found on the Self Isolation Survival Guide on the Vegetarian for Life website.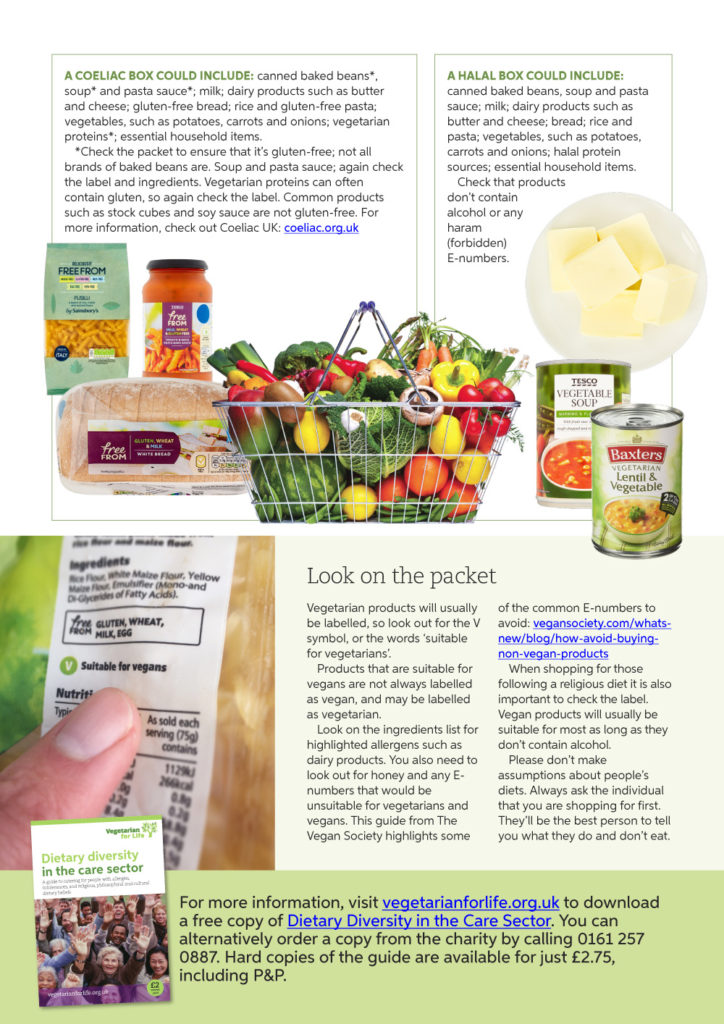 Download this guide as a pdf here: Grocery Box Guide
Back to blog