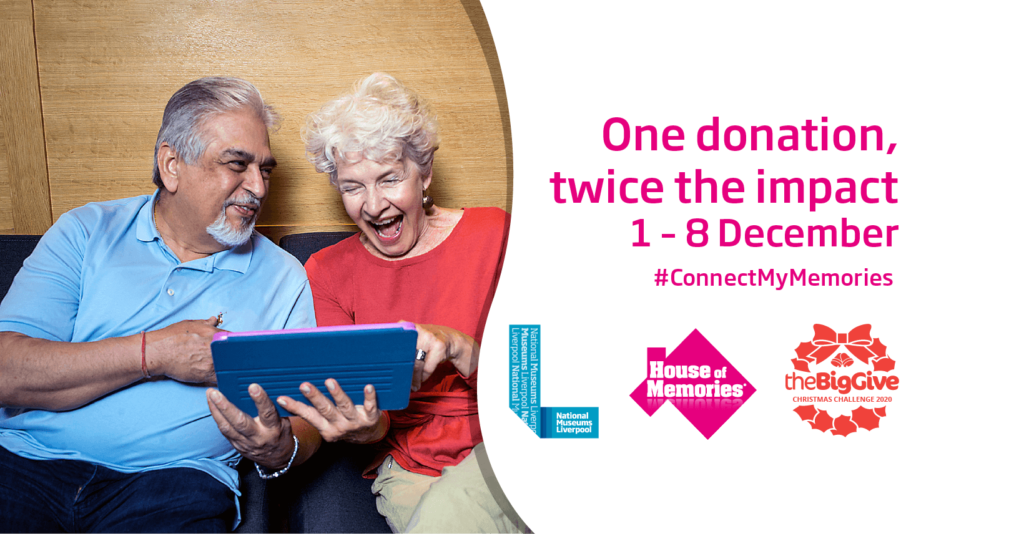 Between 1 – 8 December 2020 National Museums Liverpool will be fundraising for a new project called House of Memories: Connect My Memories – a tablet loan service. The service will provide technology for socially isolated and vulnerable older people, as well as people living with dementia, to enable them to access the My House of Memories app.
The campaign is part of the Big Give Christmas Challenge. This means that every donation will be doubled, thanks to match funding. The challenge starts at midday on Tuesday 1 December 2020 and ends at midday on Tuesday 8 December, so that leaves just 7 days to reach the fundraising target of £39,000.
Importantly, all donations must be made via the House of Memories campaign page on the Big Give website to be eligible for match funding. Follow the link for further information.
Back to blog