There are a lot of exciting opportunities available for young people and The Prince's Trust Liverpool are now recruiting for these programmes.
Get Started (16-30) –

 Short courses that engage young people through themes such as sport or the arts and support them into further education, training or employment. They are designed according to a specific theme and are delivered with expert partners. Young people develop their skills through practical activities, giving them confidence and motivation to move forward with their lives.

For more information on these courses, or to refer a young person please contact Rebecca Goldup on 07483981310.

Get Into (16-30) – 

Short courses that develop young people's skills, give them work experience in a specific sector and support them into jobs. They are developed and run with employers. Young people who are work-ready but lack vocational skills are given the opportunity to develop the relevant skills and work experience to enable them to move into a sustainable job in a specific sector of work. Young people get the chance to attend a Taster Day which allows them to see if the programme is right for them and also allows the Delivery Partner and The Prince's Trust to choose the most suitable young people for the programme.

For more information or to refer a young person, please contact Daniel Cording on 07768383992.

Explore Enterprise Course (18-30) – 

Support and funding to help young people explore and test their ideas, write plans and start their own business or achieve other goals. The support is offered in 4 main stages; Information session, Explore Enterprise Course, next steps and mentoring and financial support.

This course is recruited for weekly, with info sessions being held at our office on Renshaw Street, every Monday at 1pm, please contact Kerri Dee if you would like to attend on 07484009387.

Fairbridge (16-25) – An individually tailored personal development programme combining one-to-one support and group activities, delivered by dedicated staff. It is great for building confidence and skills such as team work and communication.

The course runs from our centre on Renshaw Street on a Tuesday and Wednesday, with recruitment taking place weekly. For more information or to refer a young person please call Jenny Gold on 07717488542 or Daniel Pearce on 07483366340.

Team (16-25) – 

A 12 week personal development programme, run and managed by partner organisations. It has various factors built into the course such as; a residential trip, adventurous activities, work placements, and a community project. We have teams based in the following areas; Hugh Baird College, Belle Vale, Bootle, Prescot, Kirkby, St Helens College, Southport, Toxteth, The Hive Birkenhead, Halton, Ellesmere Port, Winsford, Crewe, Macclesfield and Warrington.

To refer a young person and to find out more about the most suitable team, please contact our main office on 01517024818, and ask to speak to Tony Hewitt.
If you have a young person that needs support, but they are unsure on what course is best for them, please feel free to get in touch with the main office as they are happy to arrange meetings with the young person to find out what they are interested in and to look at how they can best support them.
https://www.princes-trust.org.uk/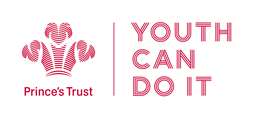 Back to blog