Two dates available:
Avenue HQ, St Pauls Square – 29th August, 9:30am – 12:30pm
54 St James Street – 24th September, 9:30am – 12:30pm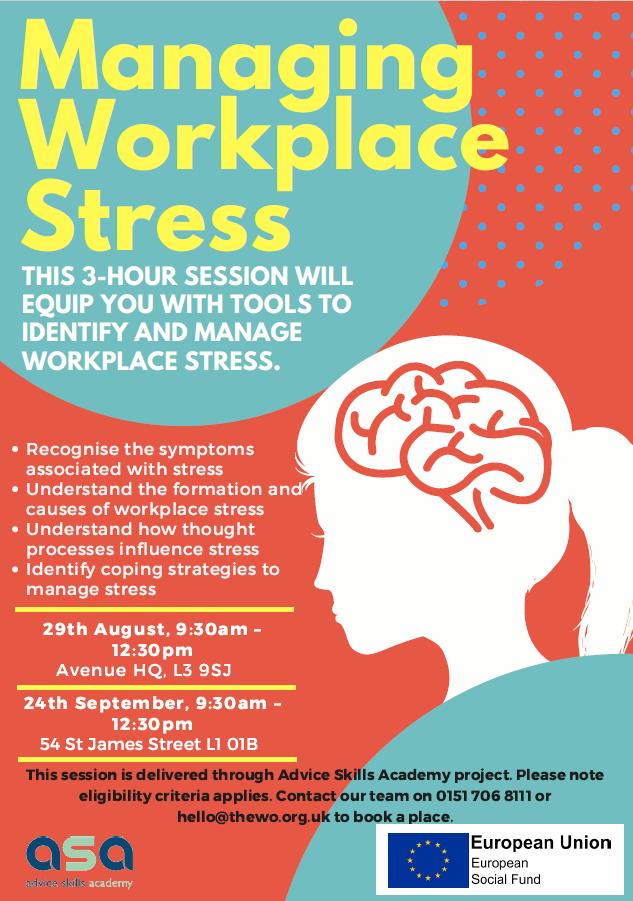 We encounter stress every day and many people work in highly stressful environments. This 3-hour session will equip you with tools to identify and manage workplace stress.
The course includes details on ways to:
Recognise the symptoms associated with stress
Understand the formation and causes of workplace stress
Understand how thought processes influence stress
Identify coping strategies to manage stress
To find out more or to book a place, contact The Women's Organisation on 0151 706 8111 or hello@thewo.org.uk.
Back to calendar