Hosted by Daisy Inclusive UK PAUSE Project & Earth Moves
11 am to 13:15 pm on 4, 11 & 18 August 2022 at Lister Steps at The Old Library, Green Lane, Old Swan, Liverpool L13 7EB
11 am to 14:30 pm on 25 August 2022 at Earth Moves, 20 Prescot Street, Wallasey, CH45 9JW

Daisy Inclusive UK PAUSE Project in collaboration with Earth Moves has a four-week course for women to look at staying safe and feeling empowered in relationships.
For further information or to book a spot, please contact pause@daisyuk.com.
Please see the image below for full details. You can open the image in a new tab to view it more clearly.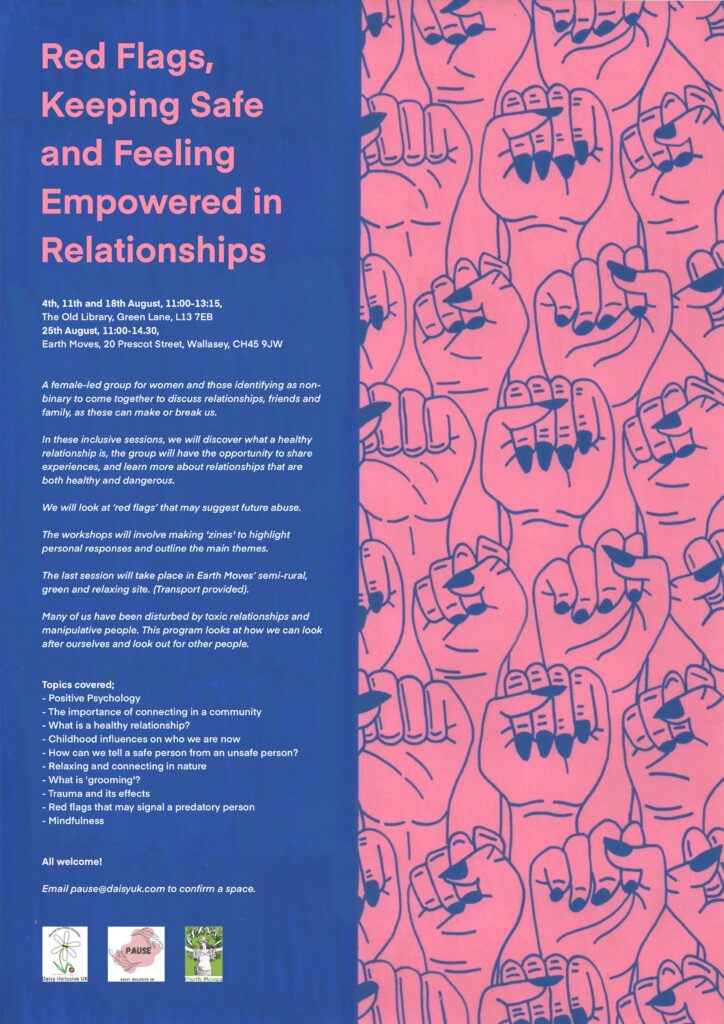 Back to calendar