Hosted by Strawberry Lemonade Events | Starting 5 January 2022 for 6 weeks
Strawberry Lemonade Events is running the Moving On Liverpool Project from 5 January 2022 for 6 weeks. They are looking for young adults aged 19-24 who are unemployed to take part in the events management training project.
Funding has been provided by the Education and Skills Funding Agency. The course aims to teach event planning, budgeting and customer service through digital learning. Professional mentoring will be offered throughout, and also C.V. writing and interview skills assistance. The Moving on Project has been set up to help young people into long term employment.
As society opens back up, there is going to be a huge demand for hospitality staff, and the new year is a great time to think about new opportunities.
Covid safety measurements are in place.
For more information and to apply, please call Lorraine on 07871587799 or email them at lorraine@strawberrylemonadeevents.com.
Full details about the opportunity are below. To view the images in more detail, please open them in a new tab.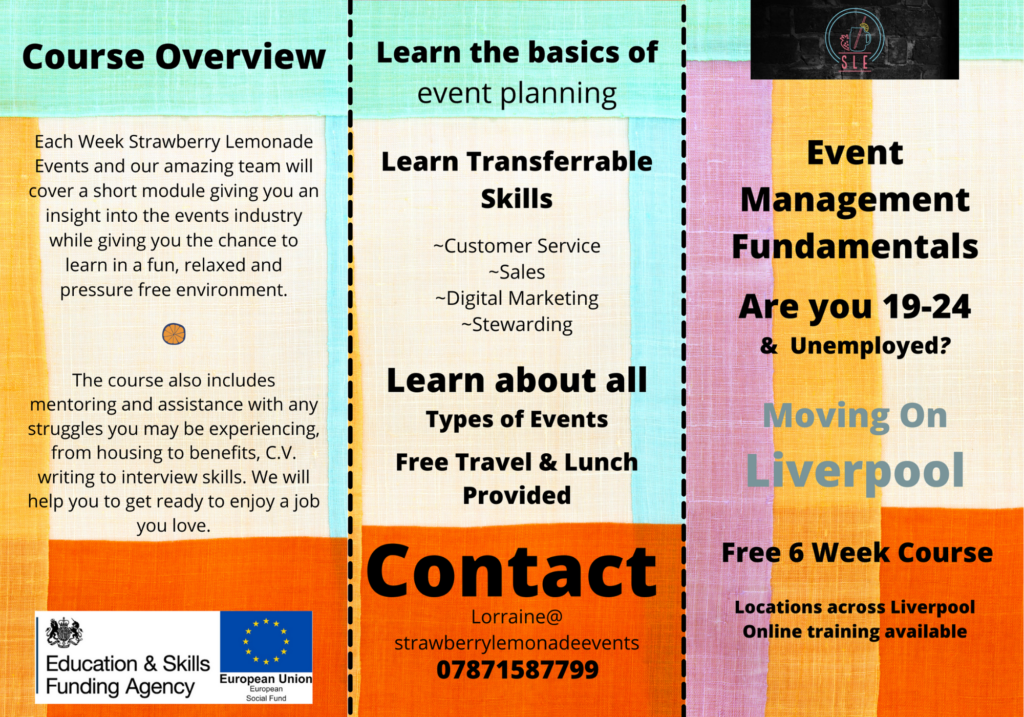 Back to calendar