Hosted by Collective Encounters | 8 weeks, beginning 14 Jan 2021 | via Zoom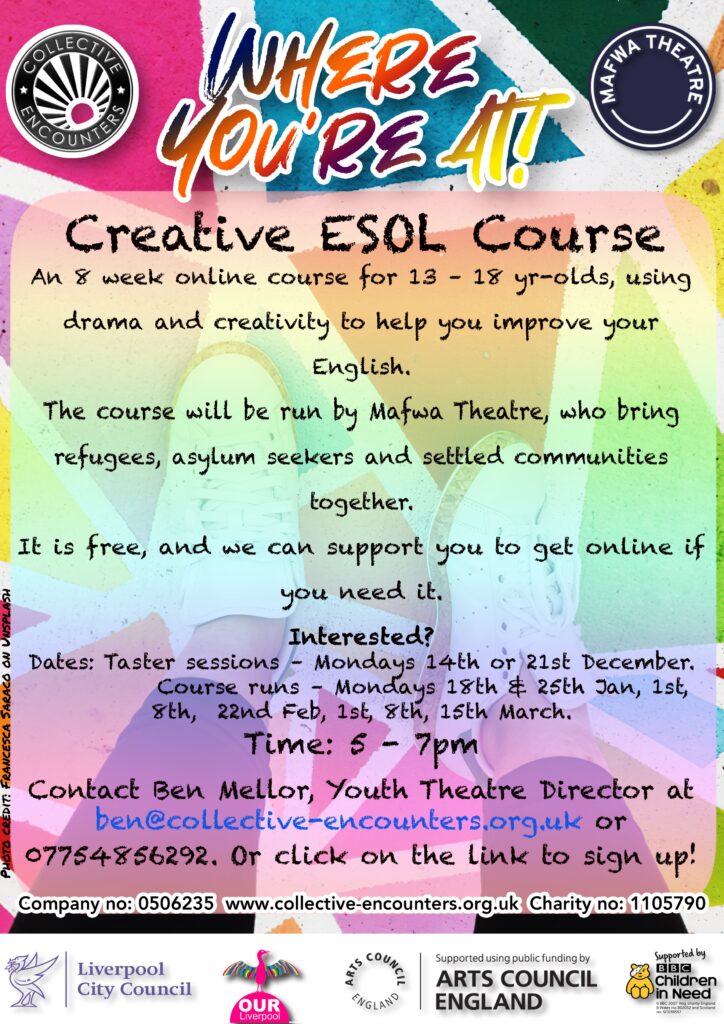 Where You're At is an eight-week online course for 13 – 18 year-olds, using drama and creativity to help you improve your English.
When is it?
There's a taster session on Monday 21 December 2020.
The course runs from 5 – 7pm on Mondays 18 & 25 Jan, 1, 8, 22 Feb, 1, 8, 15 March 2021
Where is it?
Workshop sessions will take place on Zoom. If you don't have internet access, we can provide equipment and data to help you get online.
How do I sign up?
Click here to fill in the online registration form.
For more information, email Ben Mellor, youth theatre director at ben[@]collective-encounters.org.uk, or call 07754856292.
Back to calendar