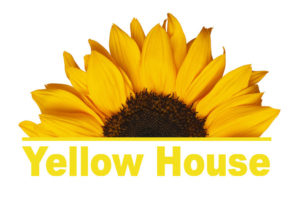 The circle is (as Buddha might say) complete. In the mid 1980's George McKane, founder of unique youth organisation Yellow House, landed in LCVS in Castle Street seeking help and advice. He was well received and given support in the development of his ideas and vision.
Yellow House is named after Vincent van Gogh's House in Arles where his door was always open. The organisation is committed to the social and emotional wellbeing and development of young people. It has been at the forefront of direct work with young people throughout Merseyside, UK and Europe since the 1980s, working in schools, colleges and other youth agencies, on innovative theatre, art and social projects.
Now Yellow House has moved premises to join us here in the LCVS building on Dale Street. The team at Yellow House has always worked closely with LCVS. Now, with a new office on the fourth floor, they are part of our voluntary sector community hub as well, where the door is, of course, still open to their service users.
Click here to visit the Yellow House website, for more information on the organisation.
Back to blog