The Young Person's Advisory Service (YPAS) has a drop-in service for 16-25-year-olds from Liverpool and Knowsley across the festive period.
If you are struggling with emotional and psychological distress, and considering yourselves to be in a self-defined crisis or feeling lonely and isolated over the holiday period and a need a listening ear.
The City Centre drop-in is here to offer you a safe space. They have trained professional staff to listen and support you through difficult times. They can give you advice and support in a range of areas such as housing, mental health, employment and more.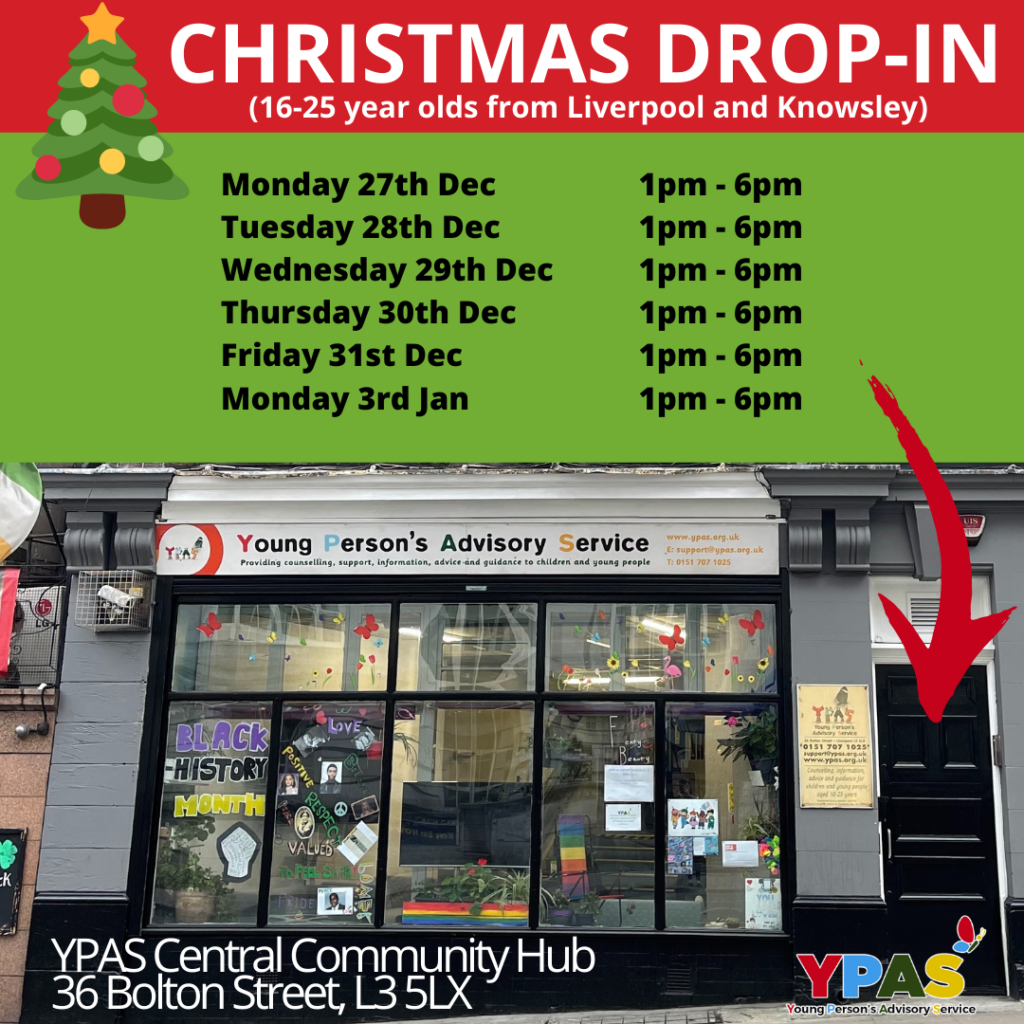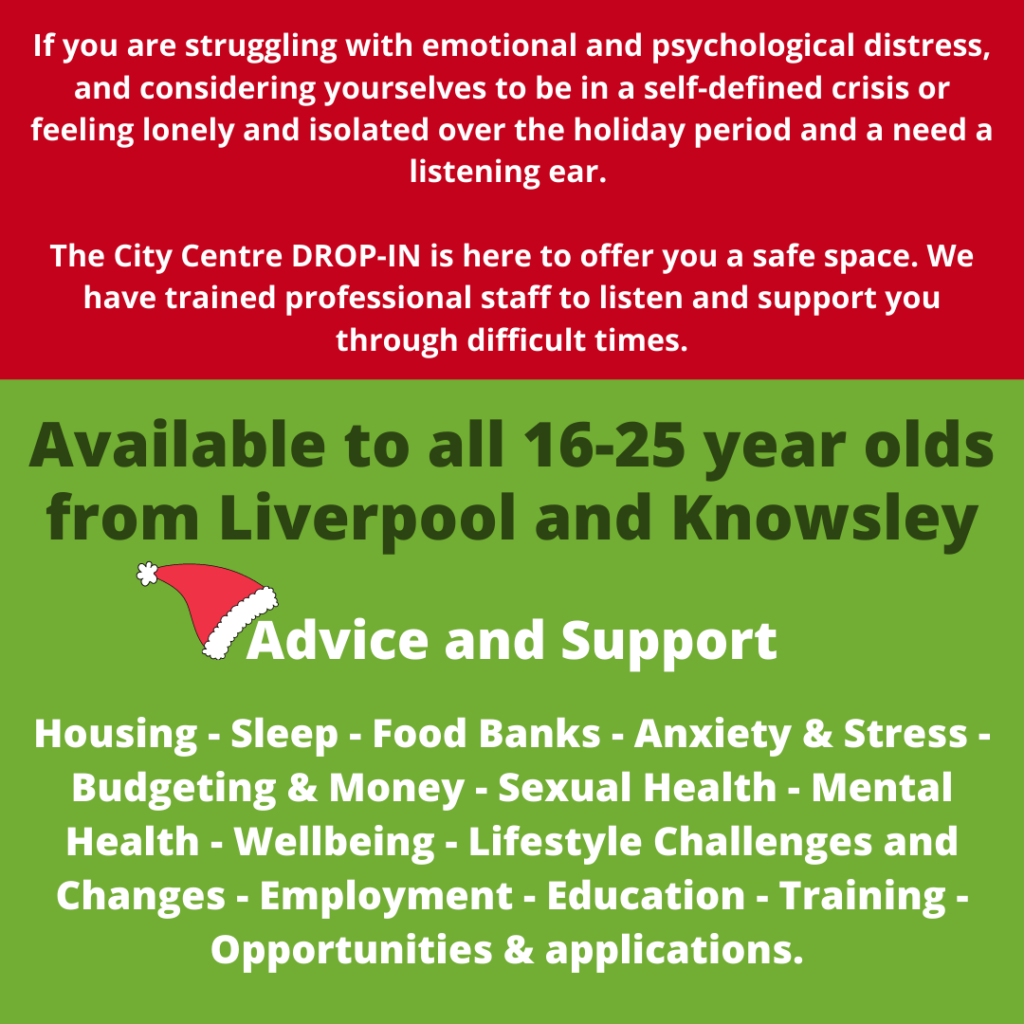 Back to blog